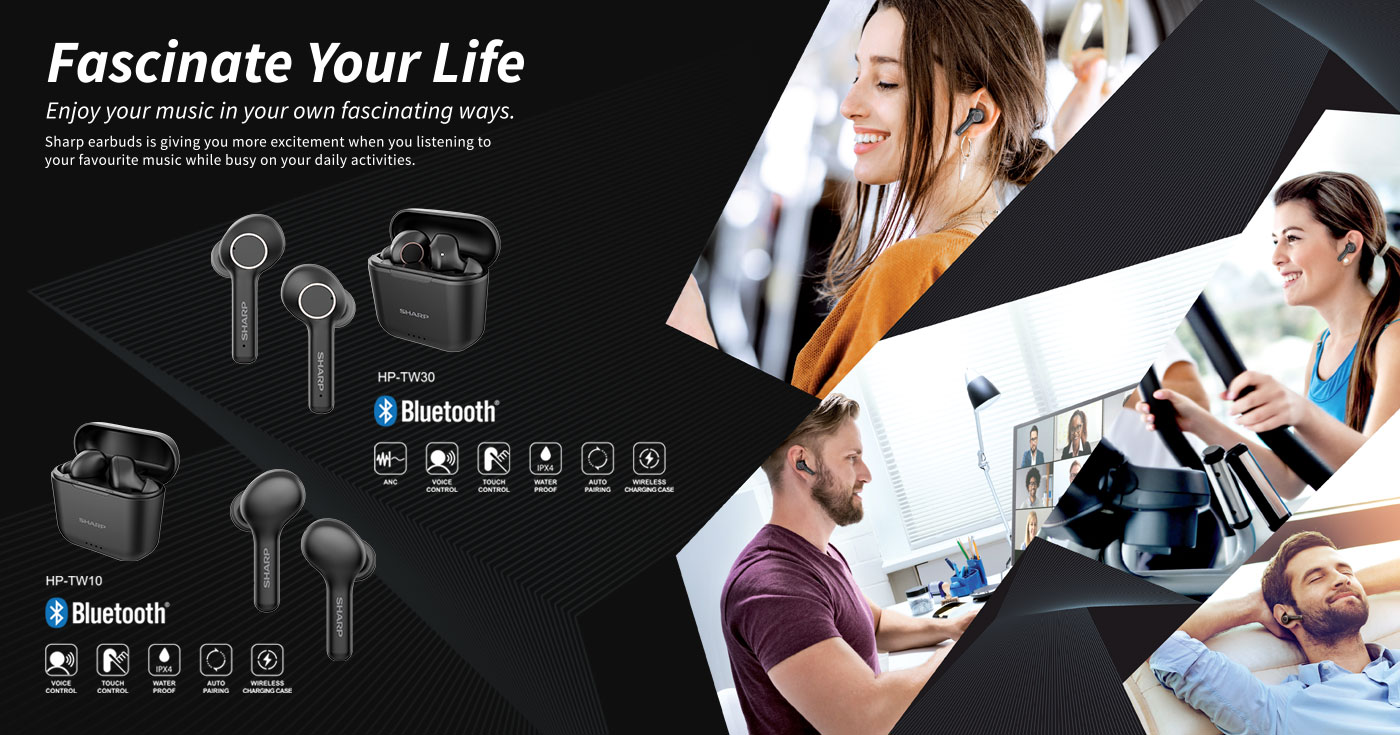 Fascinate Your Life
Sharp NEW True Wireless earbuds, comes with high technology for better sound quality. Remove interaction from outside noise! Sharp earbuds lets you enjoy your own music in a fascinating way. Sharp earbuds give you another level of excitement to conquer your real-live music world!
Active Noise Cancellation
Active Noise Cancellation (ANC) uses a noise-cancelling system to reduce unwanted background music. Sharp earbuds comes with ANC feature can simply blocking out the noise around you so you can enjoy your favorite music during your daily activities.
*Only applicable to model TW30 only.
Long Hours Playtime
No worries on the playtime, Sharp earbuds let you stream about 6 hours of music after you fully charged. With the long hours playtime, you can enjoy your music without any hesitation.
Splash Proof IPX4
Worry on whether Sharp earbuds can be use when you are having sports? No worries, IPX4 water resistant is protects from splashing water. It is water, sweat resistant. Therefore, you even can enjoy your favorite music with Sharp earbuds with peace of mind.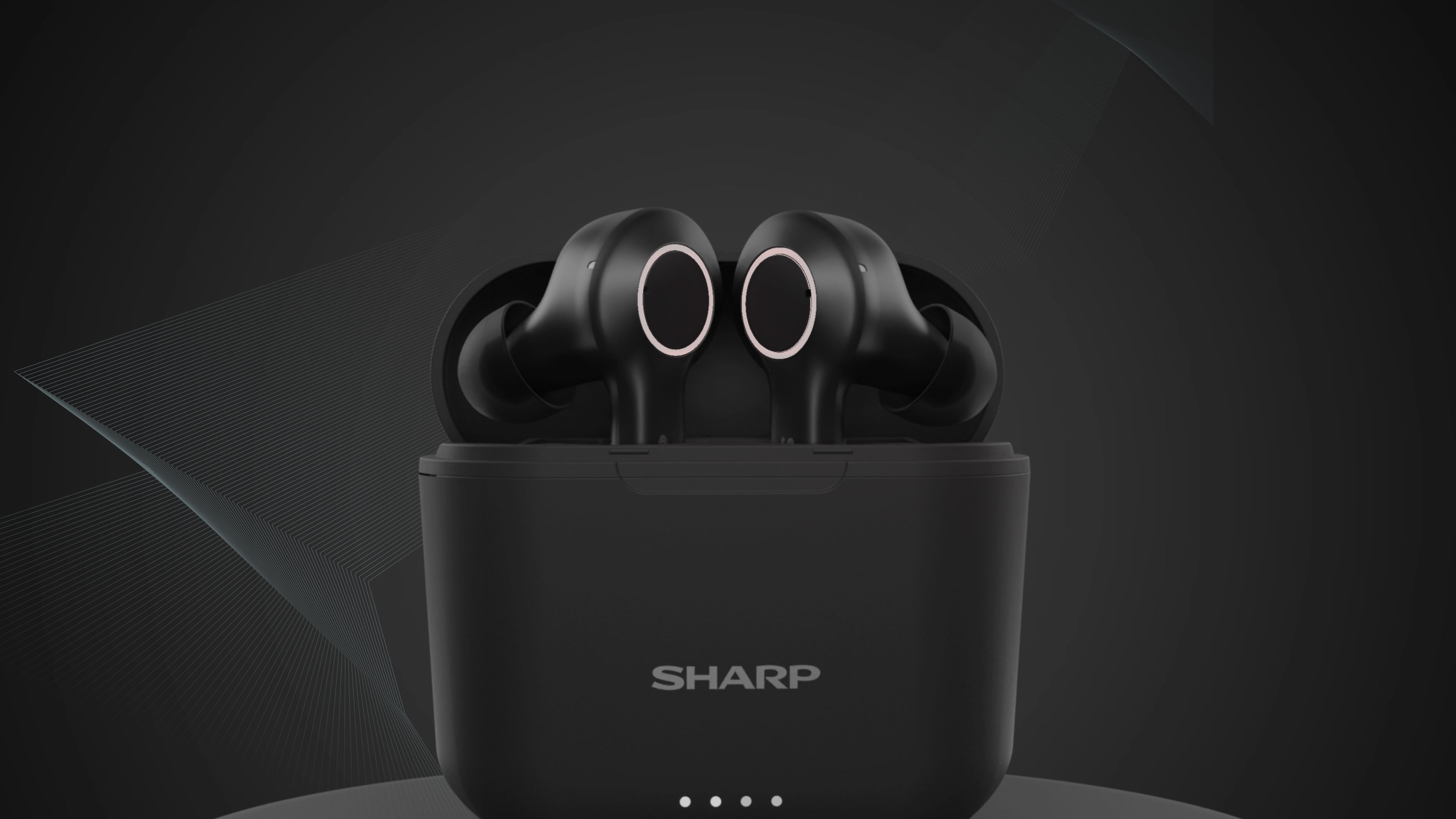 Built-In Mic for Call Answering
There's two built-in mic for Sharp earbuds, which is convenient for you to answering phone call. Sharp earbuds not only giving your excitement to enjoy the happiness with your music, also brings convenient for your to answering call or call out to your loved one.
Touch Panel Control
Sharp earbuds creating you a placement of high technology, because you can control your music volume by touching on the touch panel control. It is convenient for you even your are having sports or your phone is not on your hand for your to control.
Wireless Charging Case
An effortless SHARP earbuds casing charging style that extends your playtime up to 6 hours. Just put your earbuds back into the charging case and ready for another music listening after fully charge.