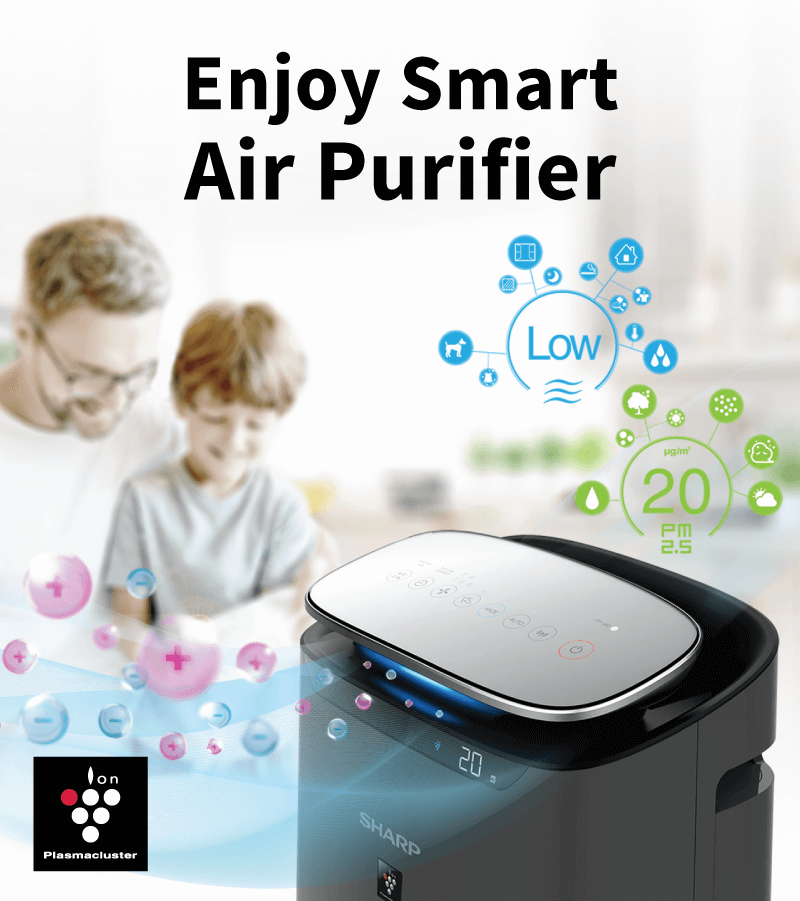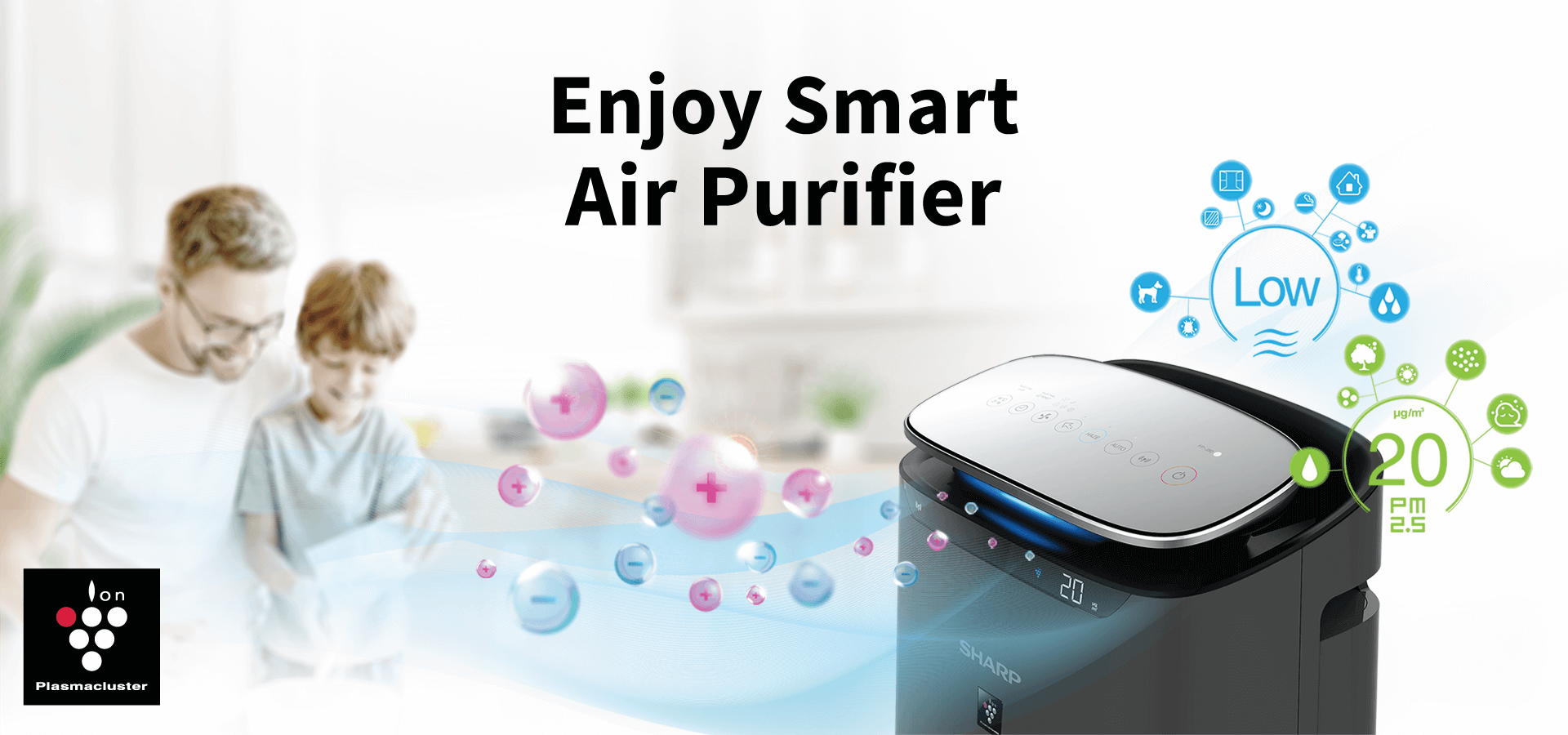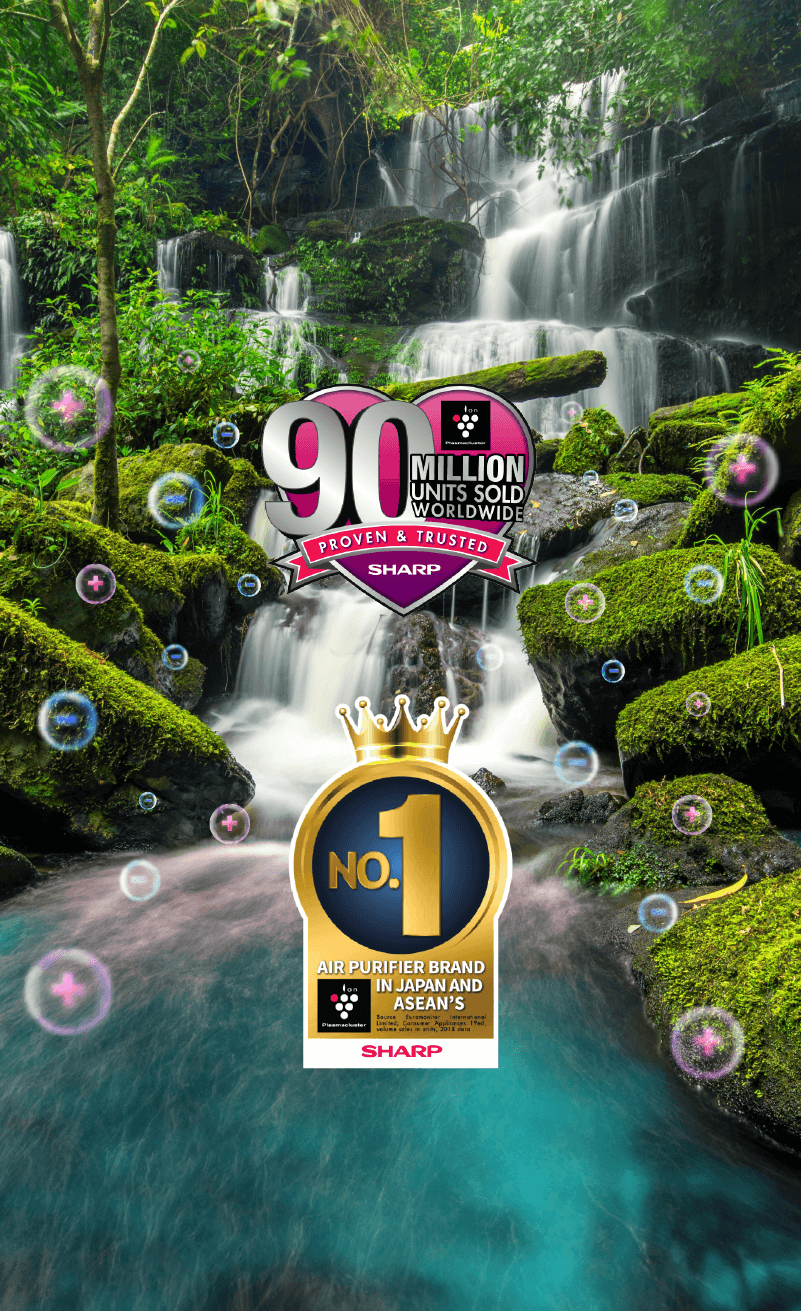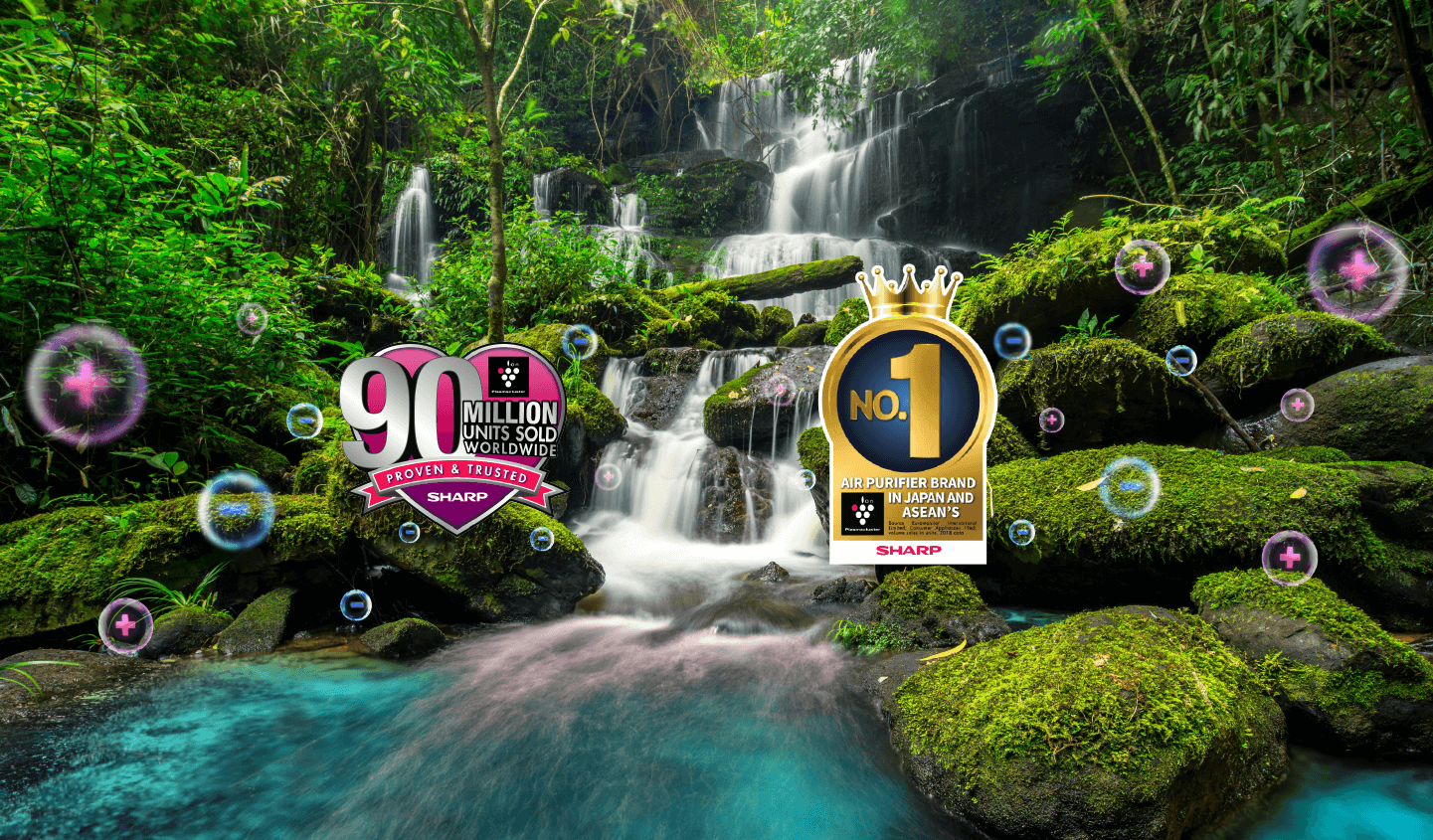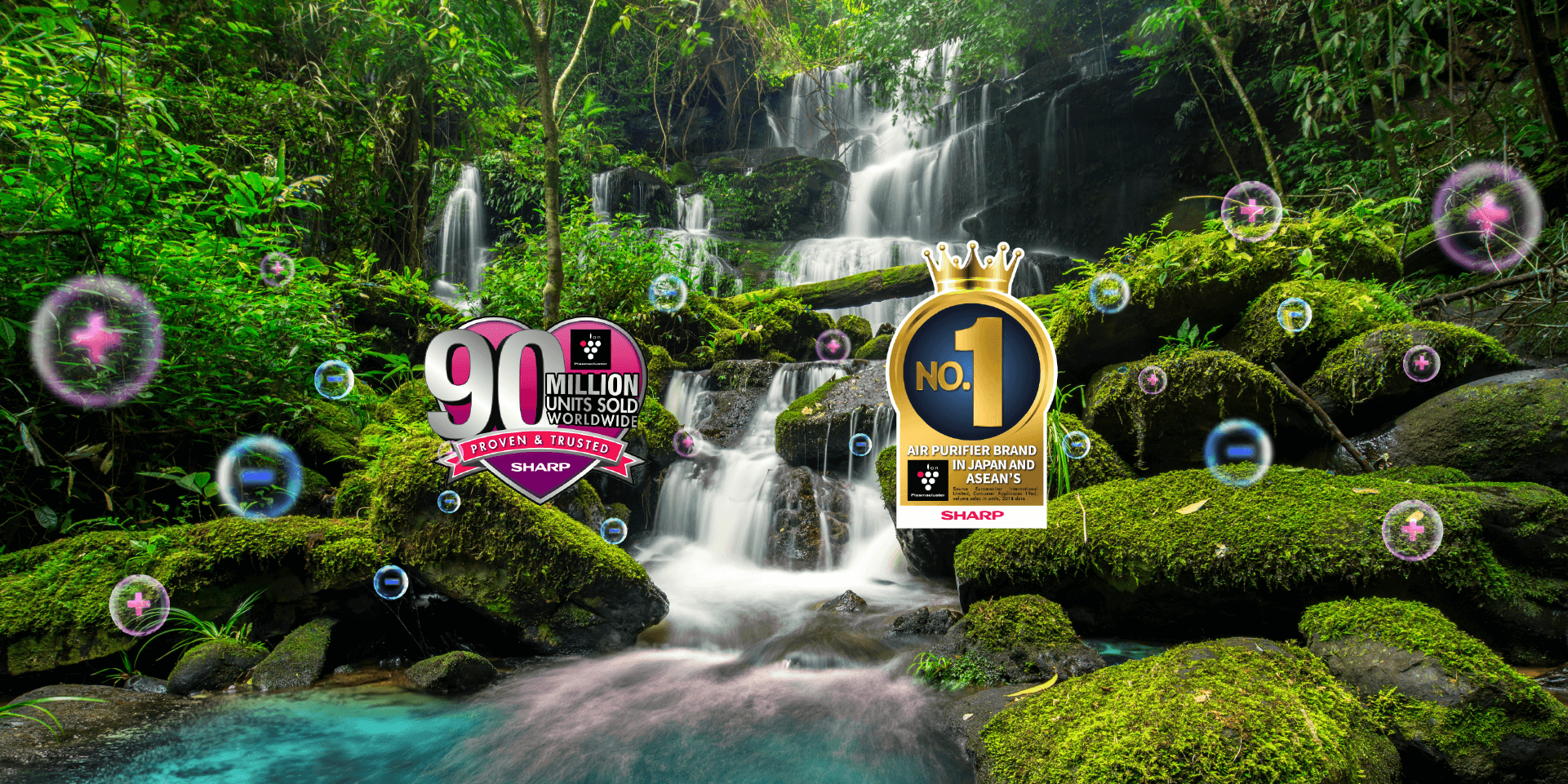 Proven to
purify the air.
*Total shipments of product worldwide equipped with Plasmacluster technology, as well as Plasmacluster ion generators, from October 2000 to the end of June 2020.
Sharp's revolutionary Plasmacluster technology has been proven to be effective against suspending viruses and microbes that contaminate our air, creating cleaner air and healthier living environment.
Plasmacluster technology generates and emits the same positive and negative ions that occur in nature. After purifying the air, the ions turn to water and return to the air. Sharp is constantly developing new ways that Plasmacluster can bring benefits to society.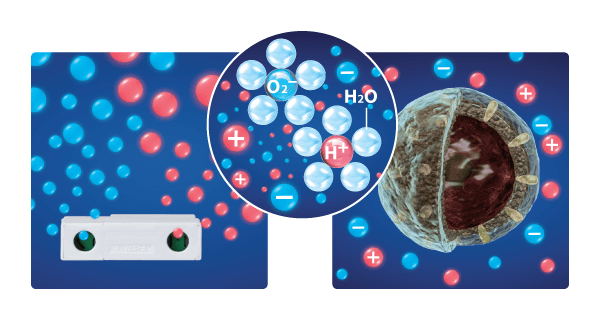 ION
Emission
Plasmacluster Ion generator release positive and negative ions that occur similar in nature.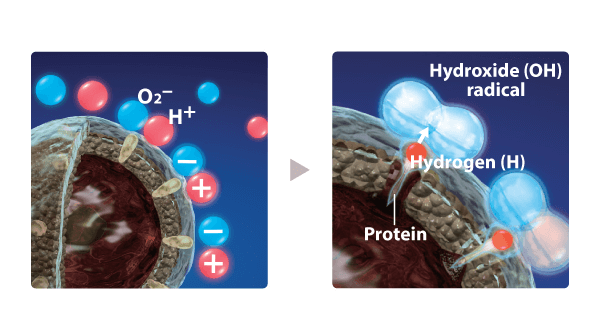 Effect on viruses,
bacteria and mold
The Ion attached on the substance, transform to OH radical and suppress its the activities.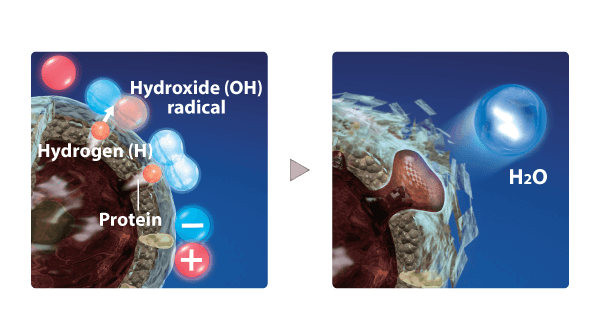 Return
into the air
The combination of OH radical and Hydrogen (H) creates water (H20) which returns into the air.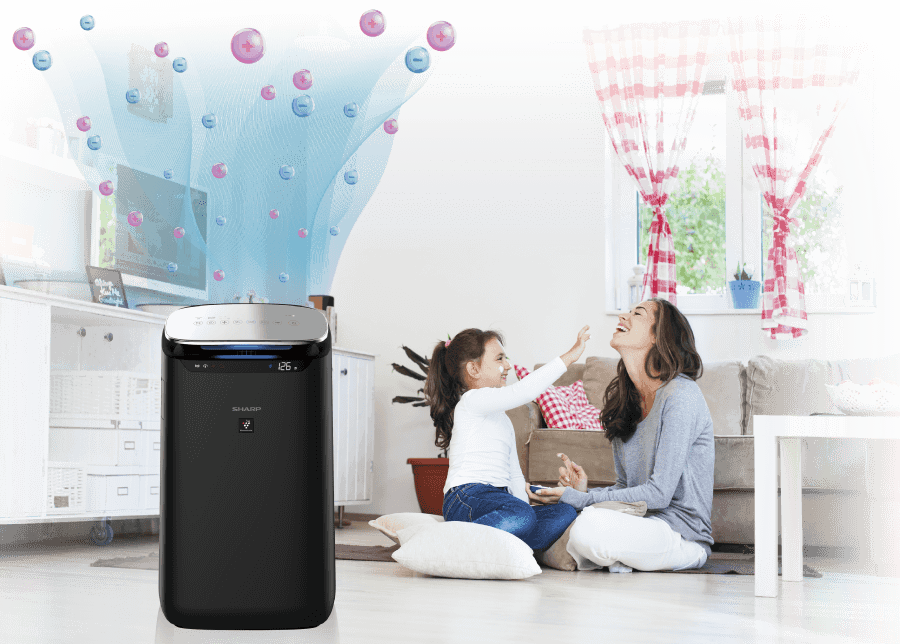 The higher the ion density,
the greater the effect.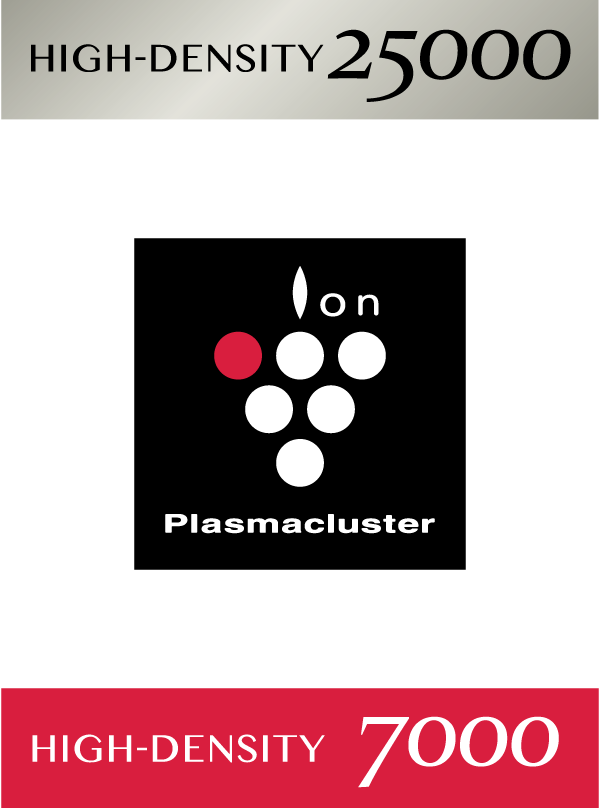 Extremely high Plasmacluster ion density in environment is proven safe.
We obtain highly reliable data on the safety of Plasmascluster ions at test facilities that comply with GLP*. Under ion density that are many times higher than actual products, we have confirmed that Plasmacluster ions have no adverse effect on the skin, eyes, genes, body and organs, mother and fetus, and two-generation reproduction.
*GLP (good laboratory practice) sets the standards for items such as the management of test facilities and procedures in test operations to ensure the reliability of chemical substance safety tests.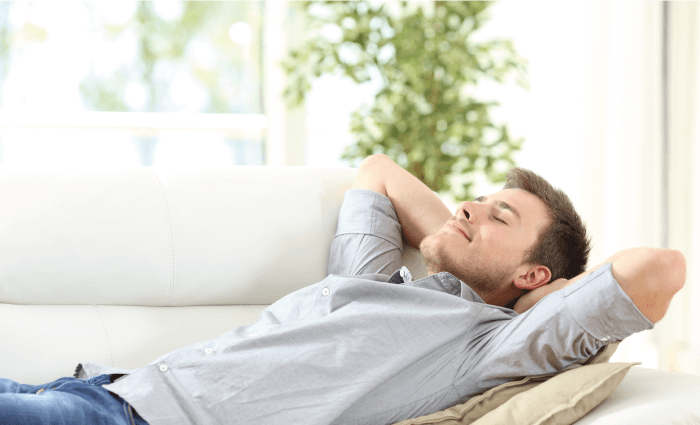 Air purifying
Sharp Air purifier eliminate airborne mold, suppress the proliferation of adhering mold, airborne viruses and adhering viruses to keep your home a comfortable and safe place to breathe to you and your family.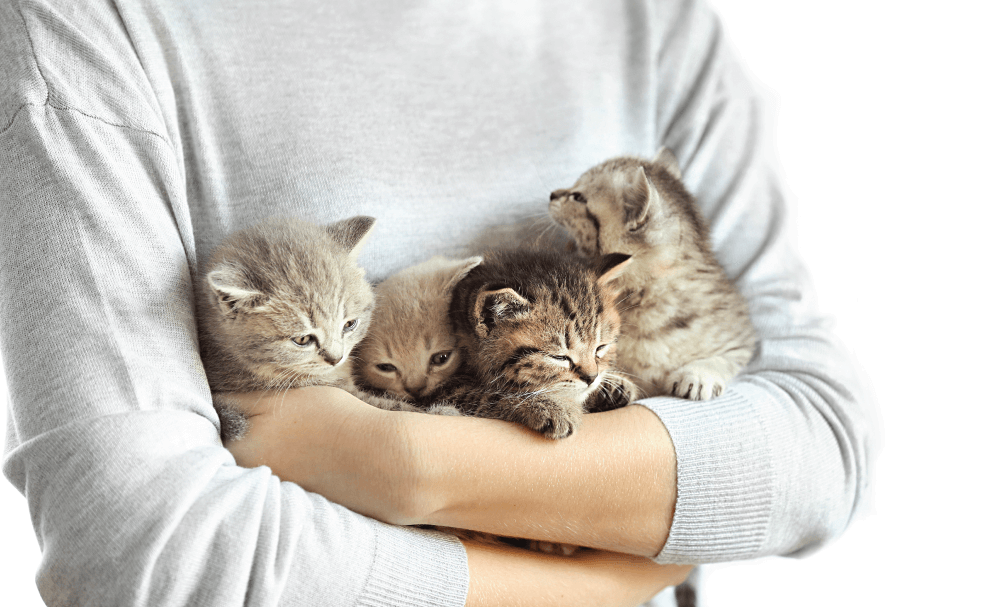 Eliminates odors
Sharp Air purifier eliminates unpleasant and strong odours that cause discomfort at your space so you can enjoy fresher space for ultimate living satisfaction.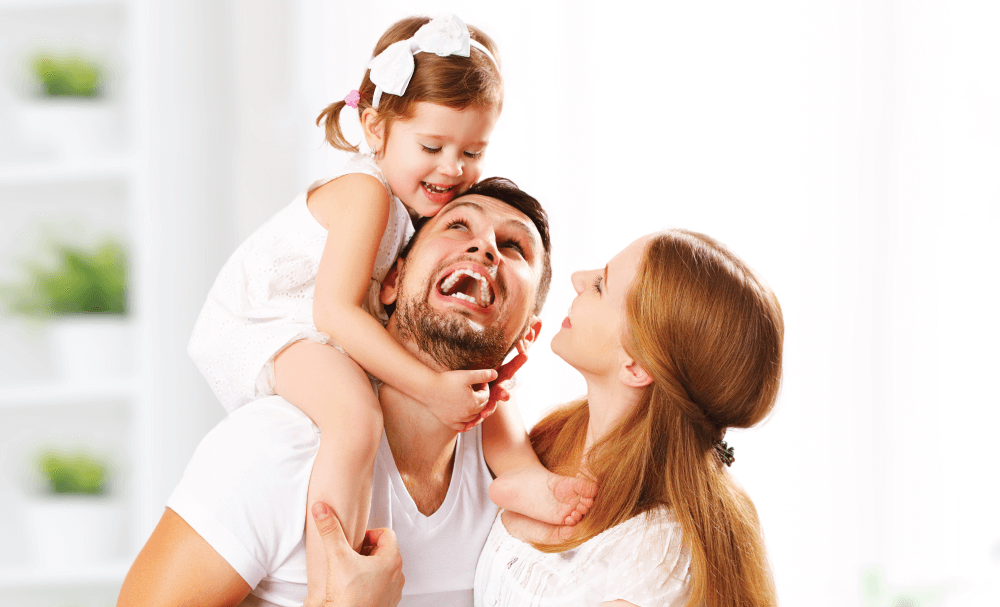 Reduces static electricity
Plasmacluster ions reduce static electricity, preventing pollen and airbone dust from clinging to curtains, clothing, and other surfaces to make your life more comfortable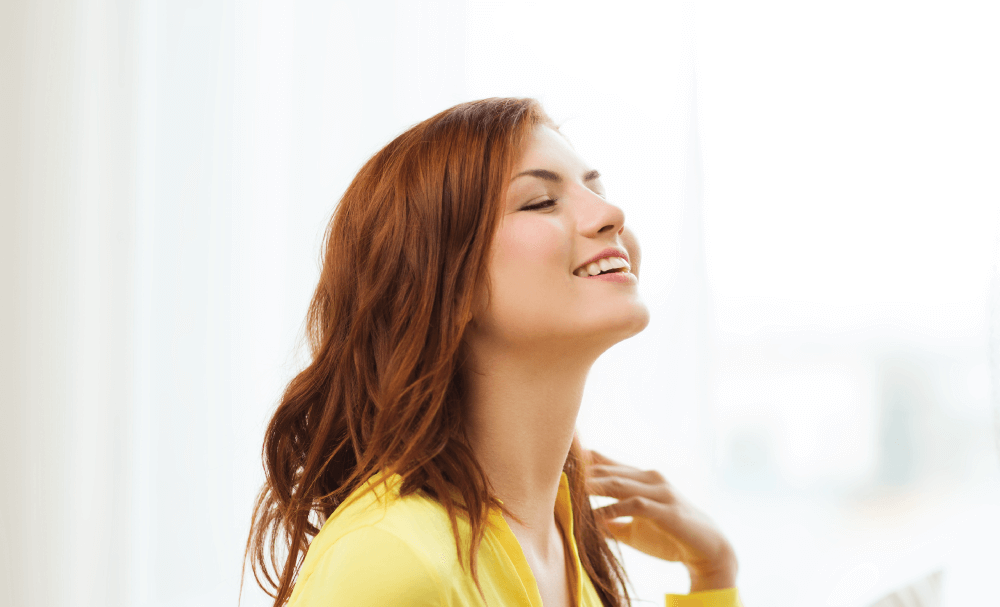 Skin beautifying effect
Sharp Air purifier provide comfortable humidity in your living space that will help to keep you skin moisturized and healthy.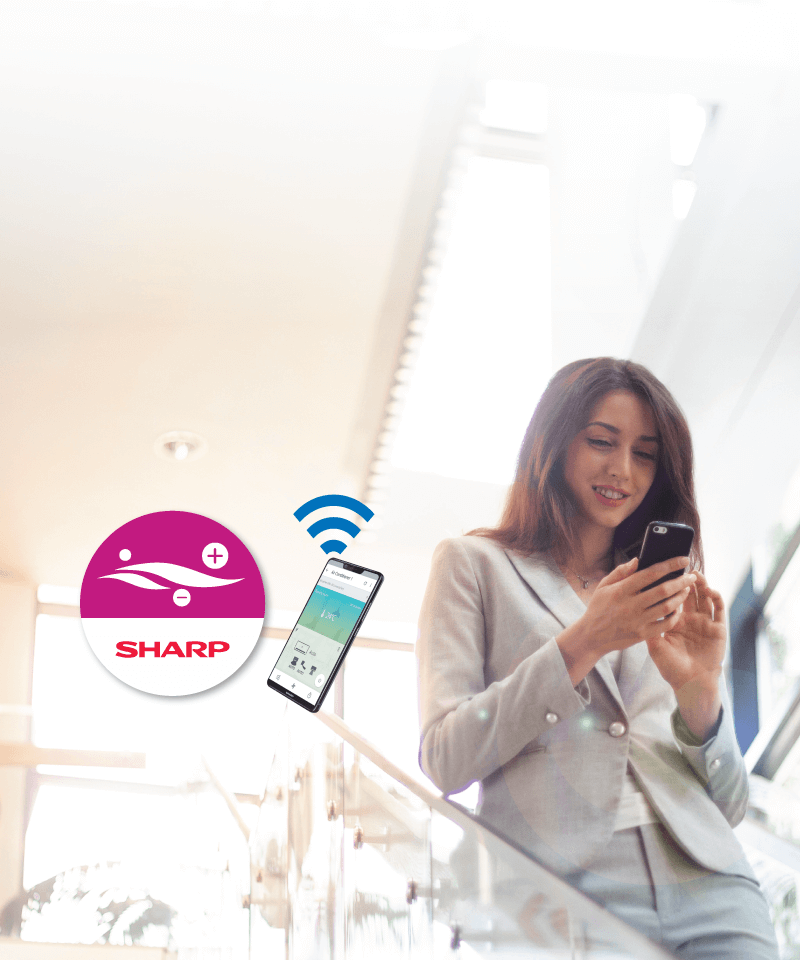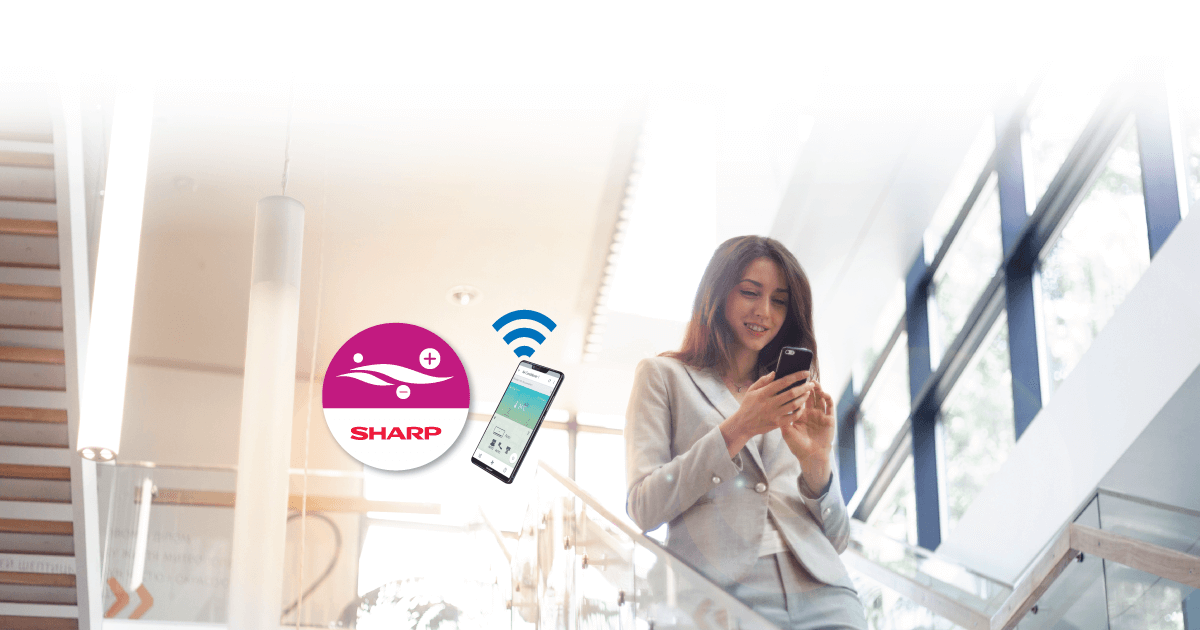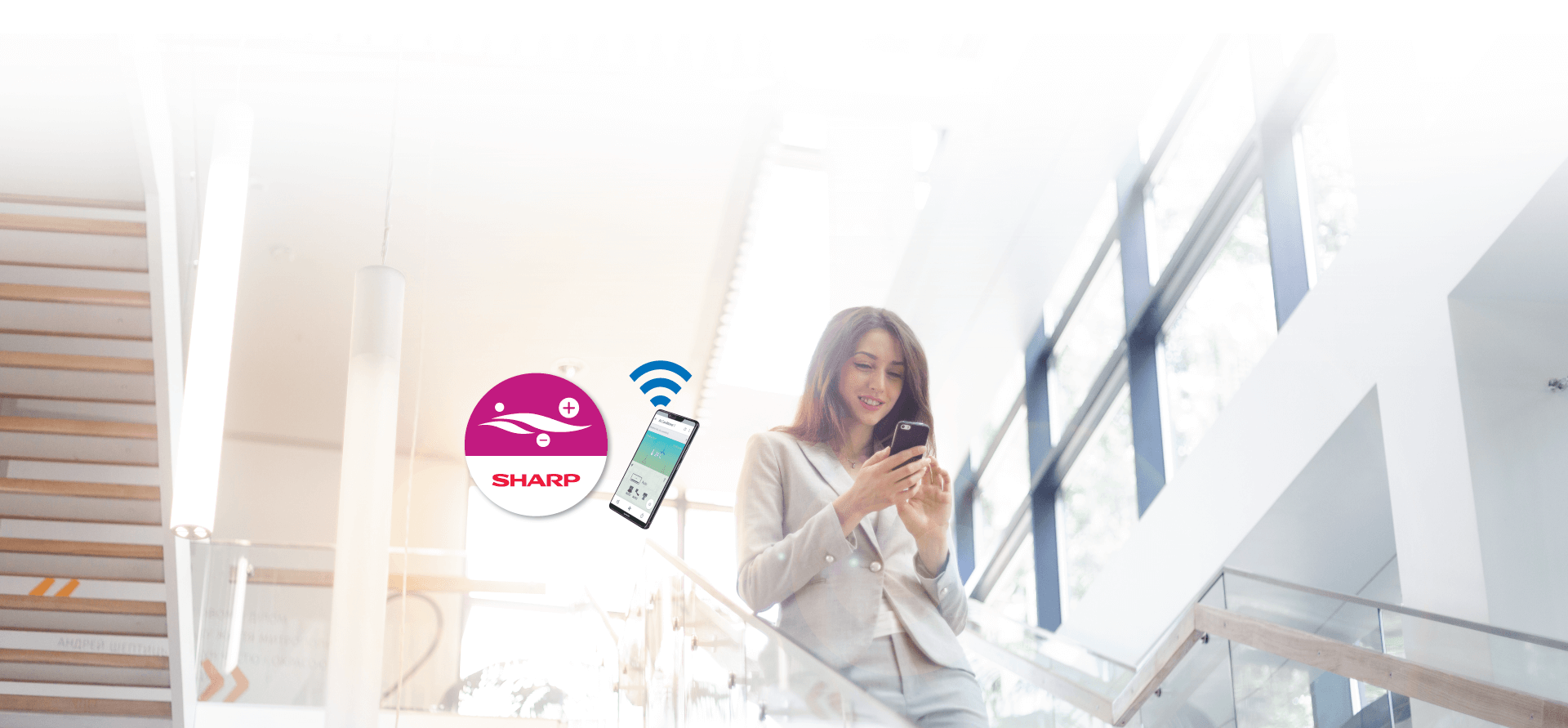 Intelligently control and monitor the air quality with Sharp Air apps.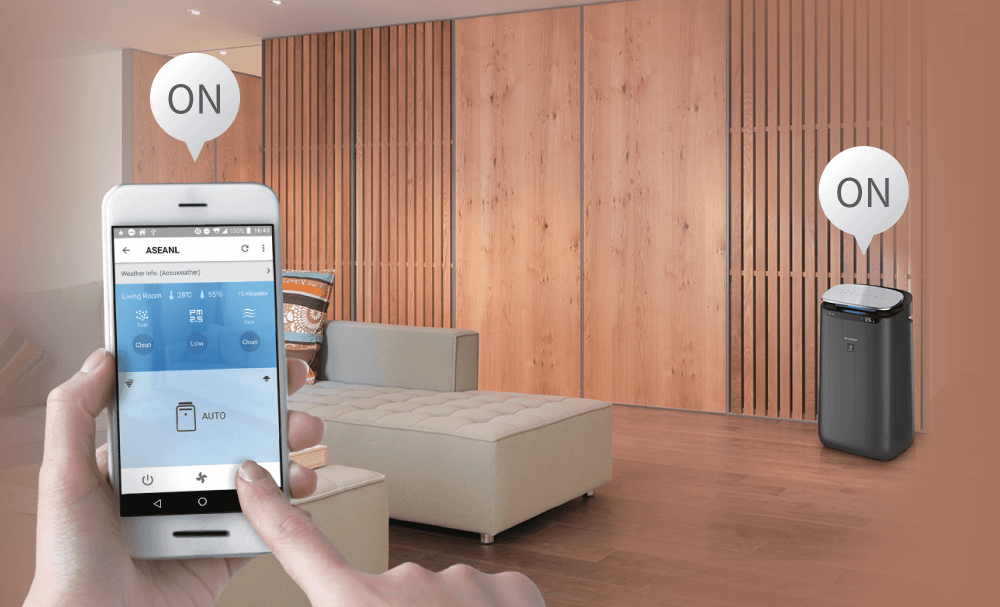 Remote Control
Connecting to your Smart Air Purifier, even when you are far apart.
Home Fit
Visualization of air quality and automatic operation based on air quality level.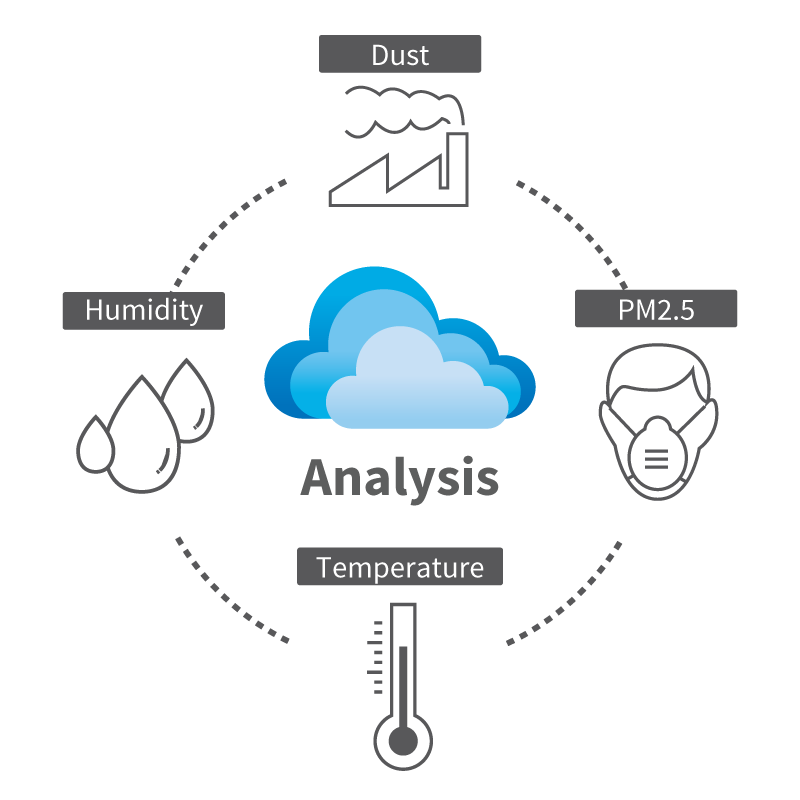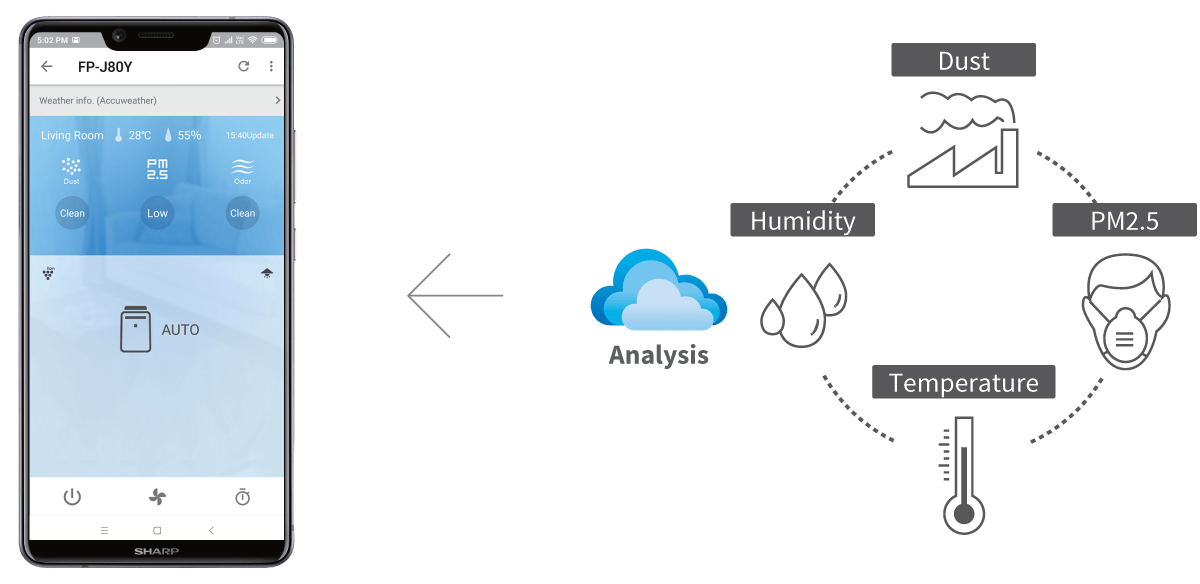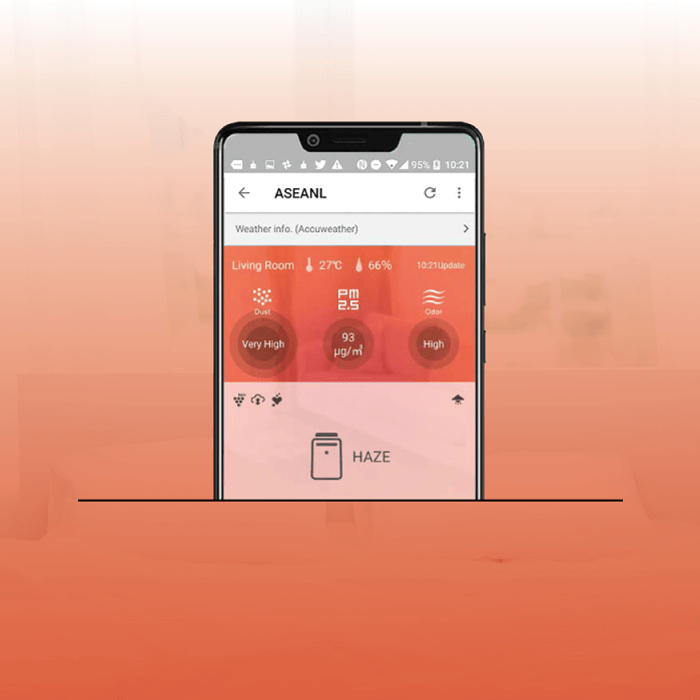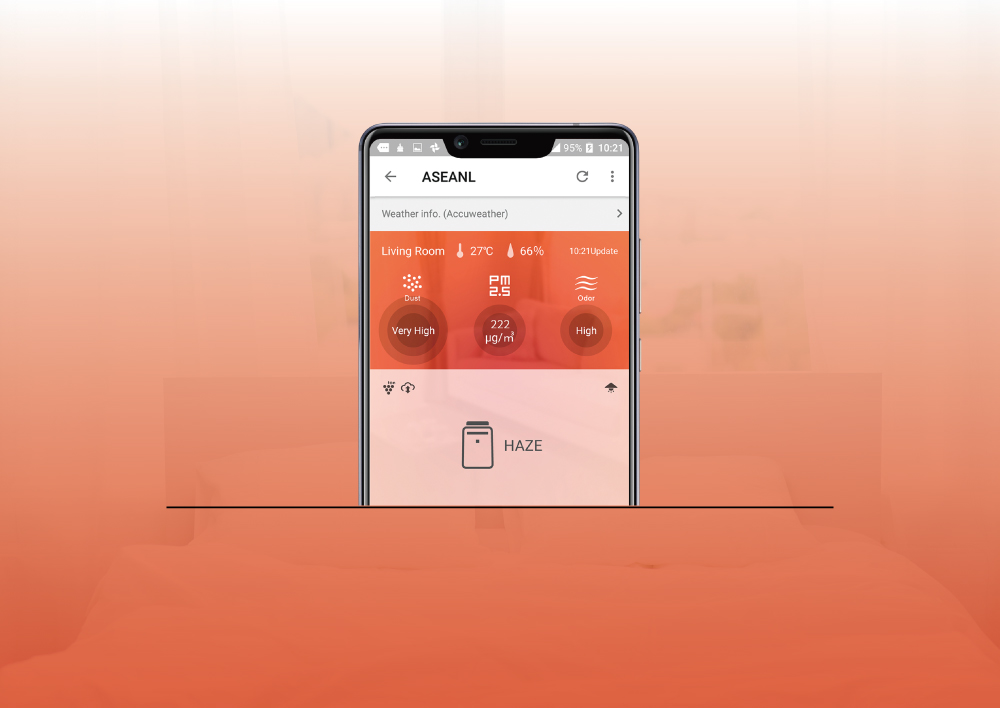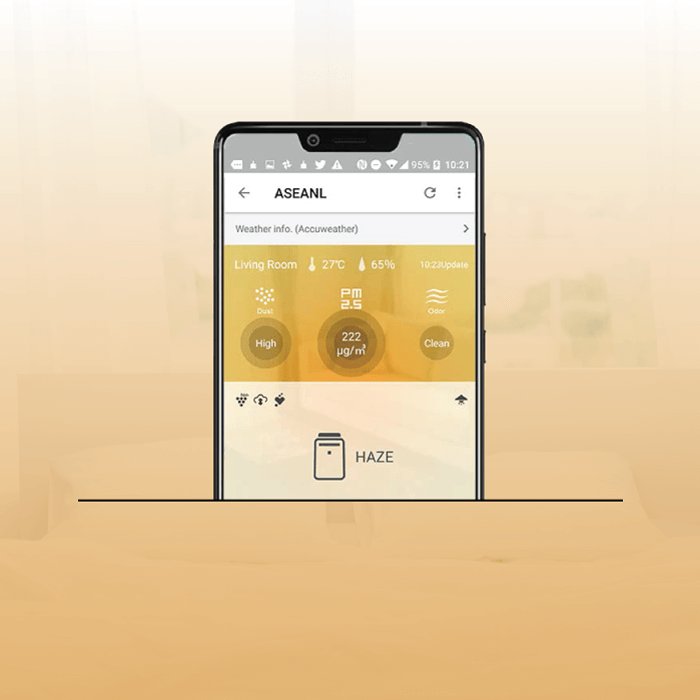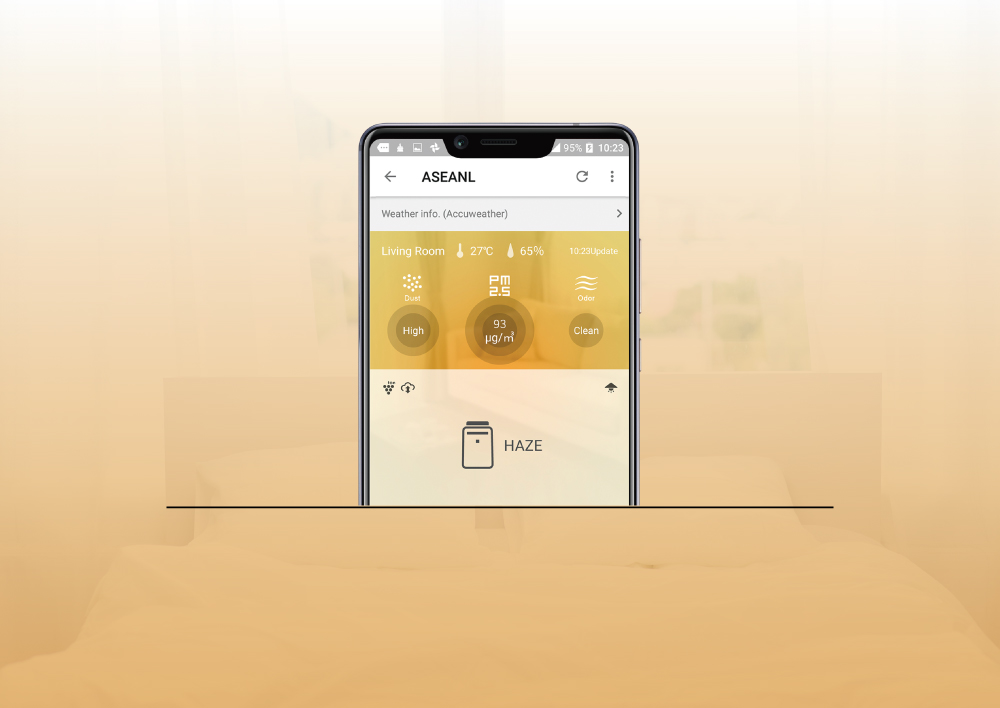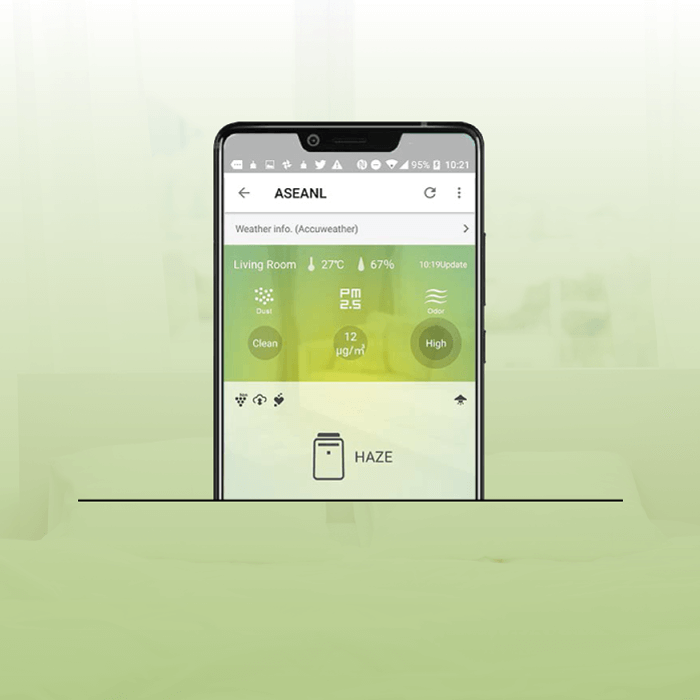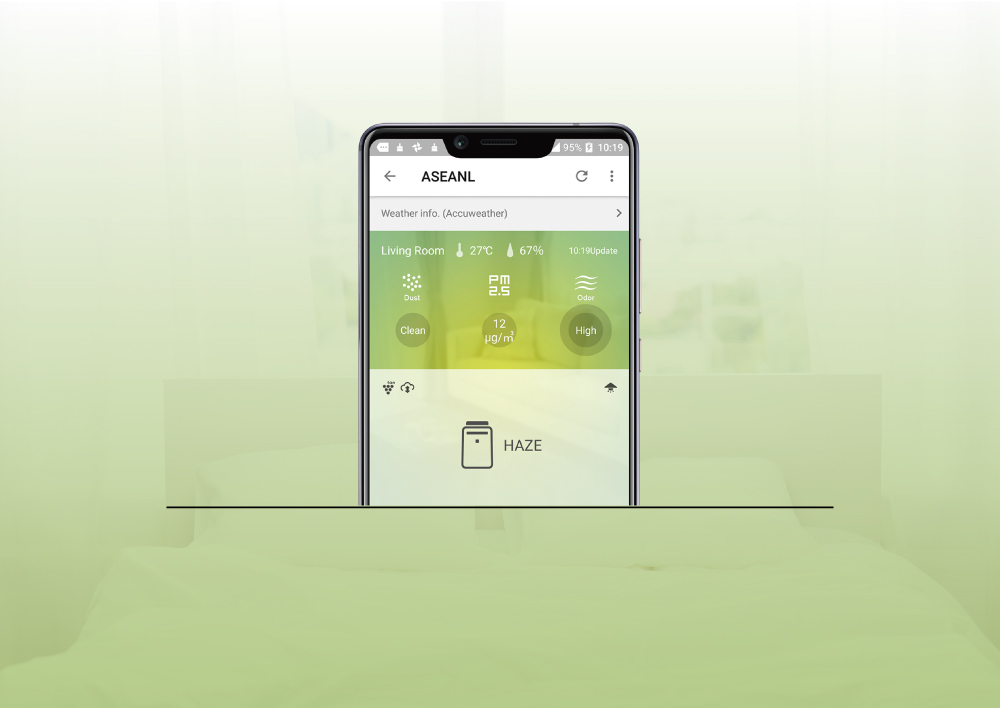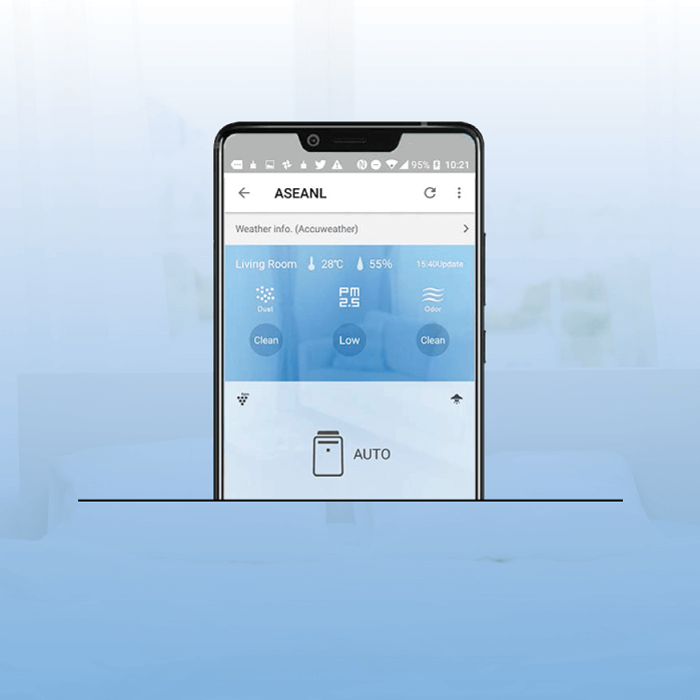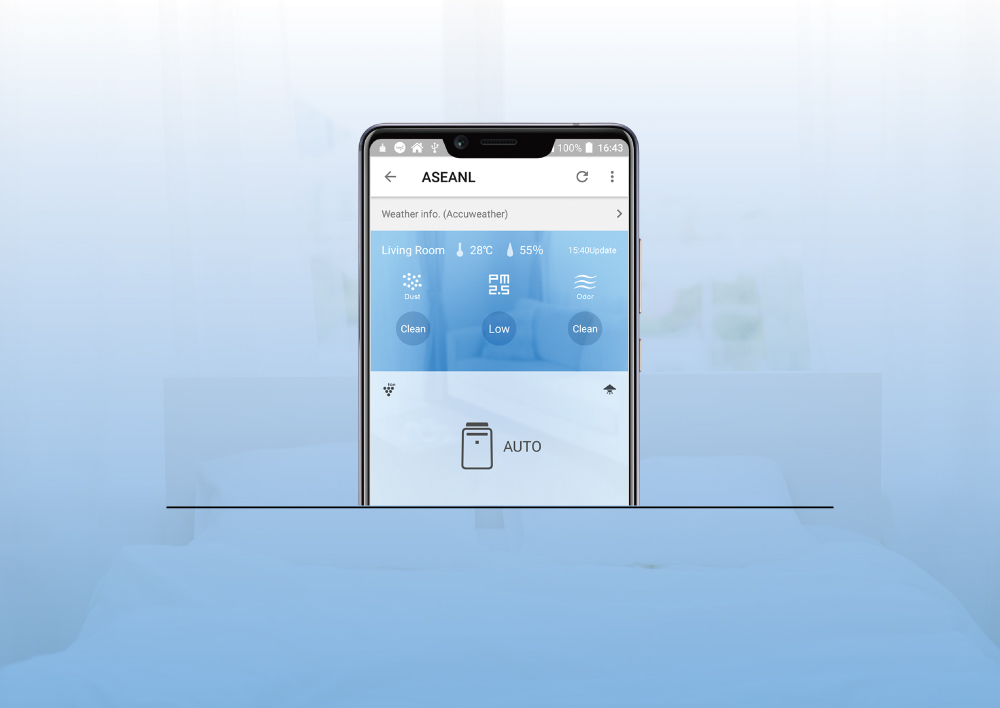 Visualization For Air Quality
Confirm that condition of air quality of the room has become clean visually.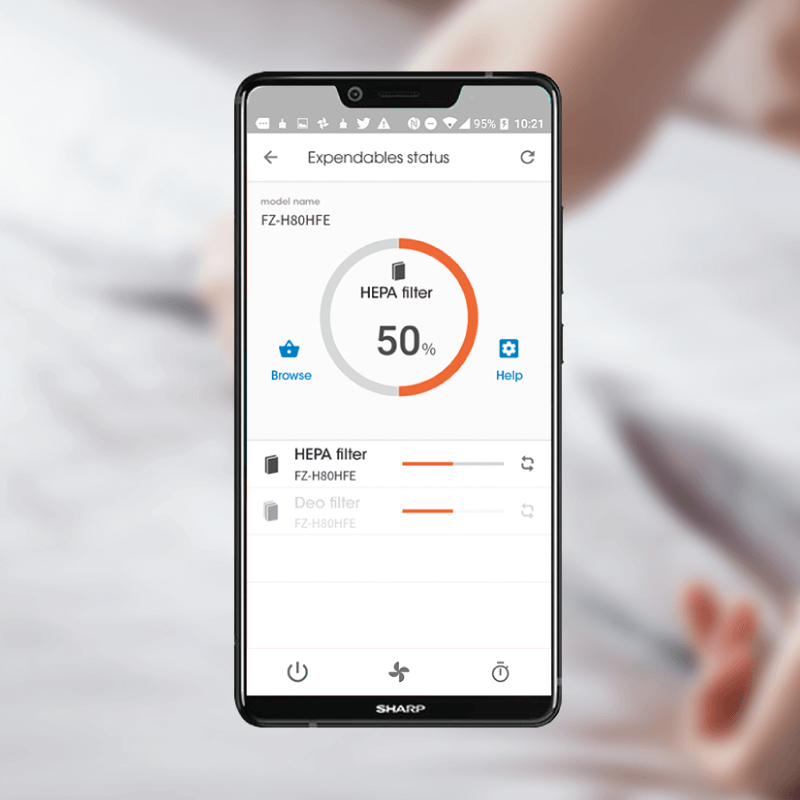 Filter Status Monitor
Propose optimal timing for filter exchange.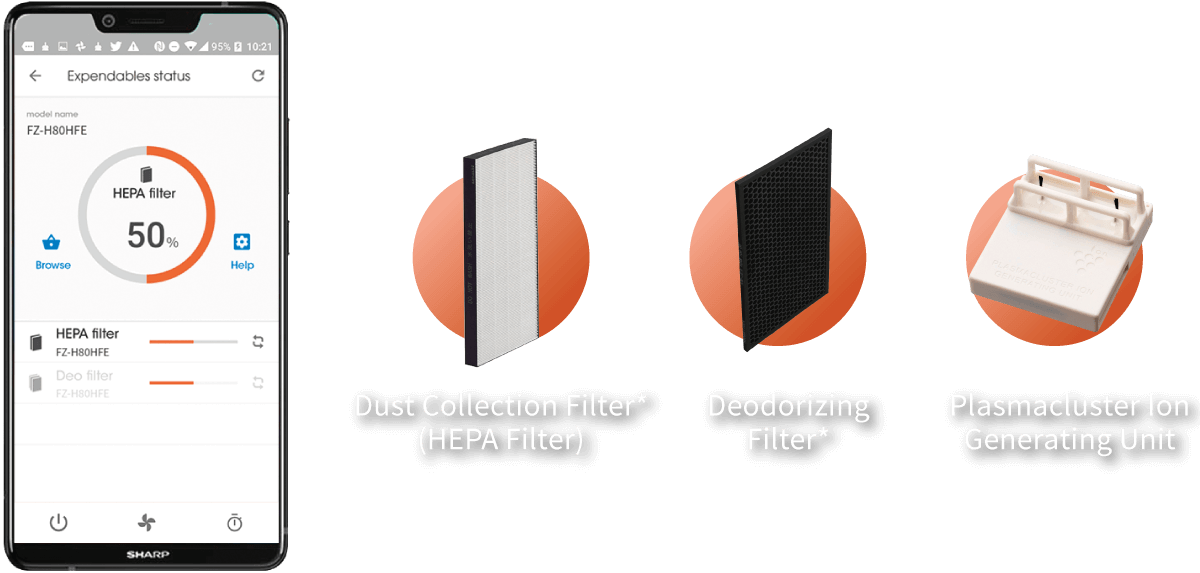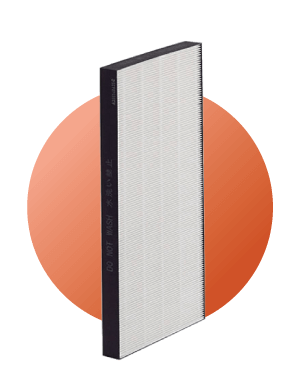 Dust Collection Filter*
(HEPA Filter)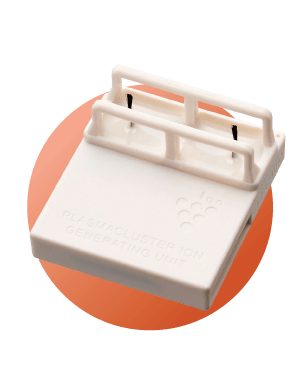 Deodorizing
Filter*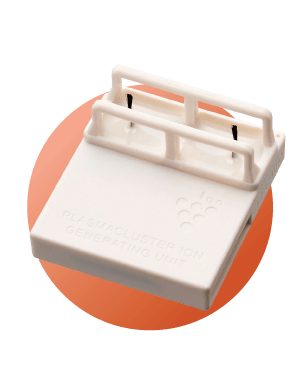 Plasmacluster Ion
Generating Unit
The optimal times for replacing the dust-collecting and deodorizing filters are calculated using Sharp's unique algorithm from operation conditions and sensing information based on the JEM 1467 standard of the Japan Electrical Manufactures' Association.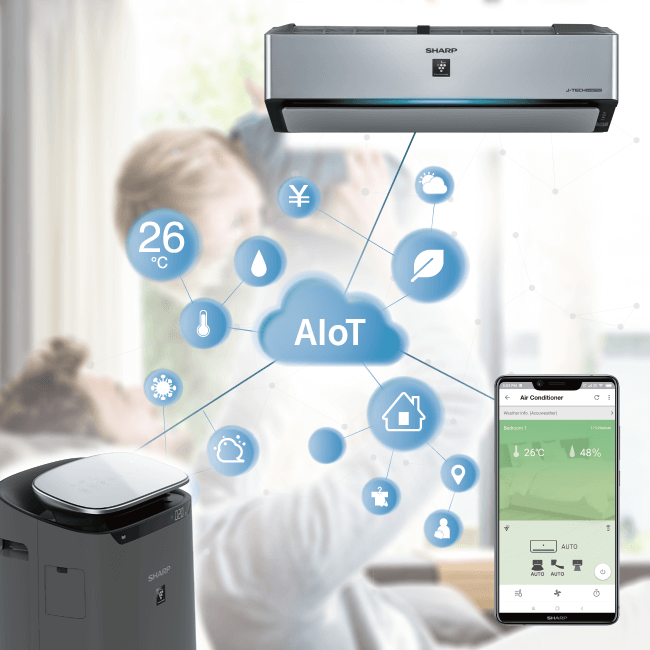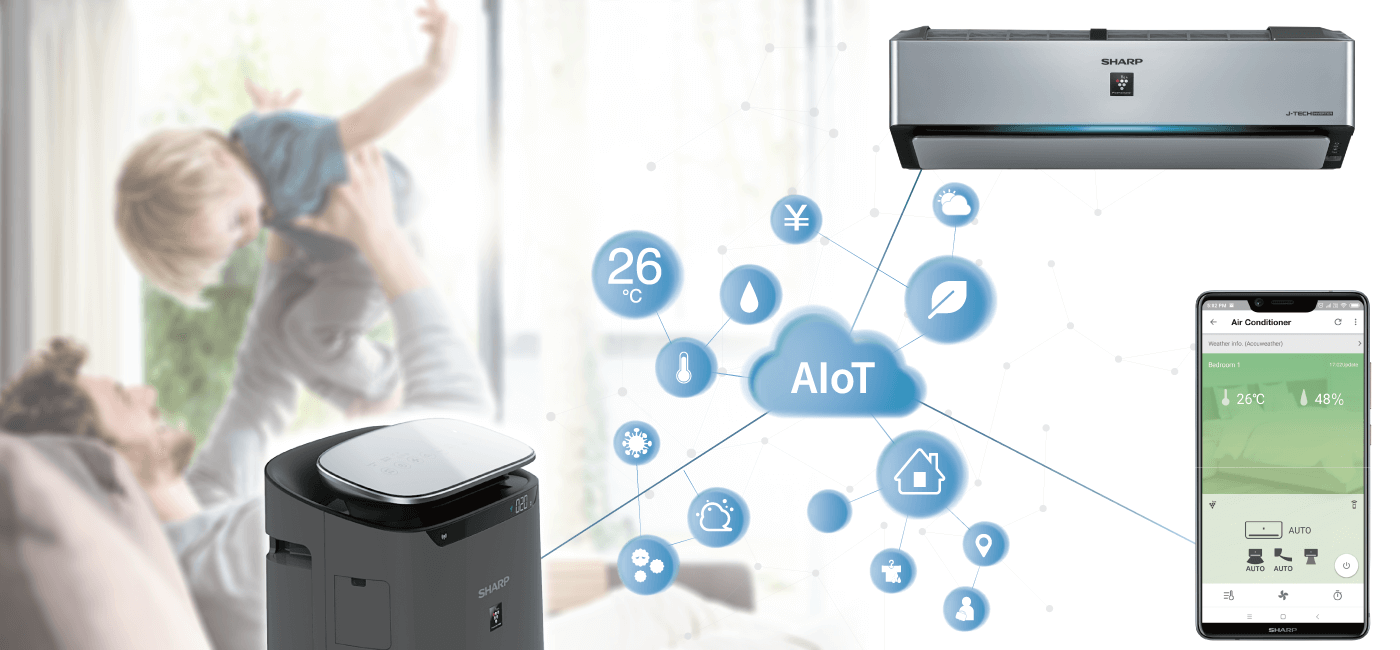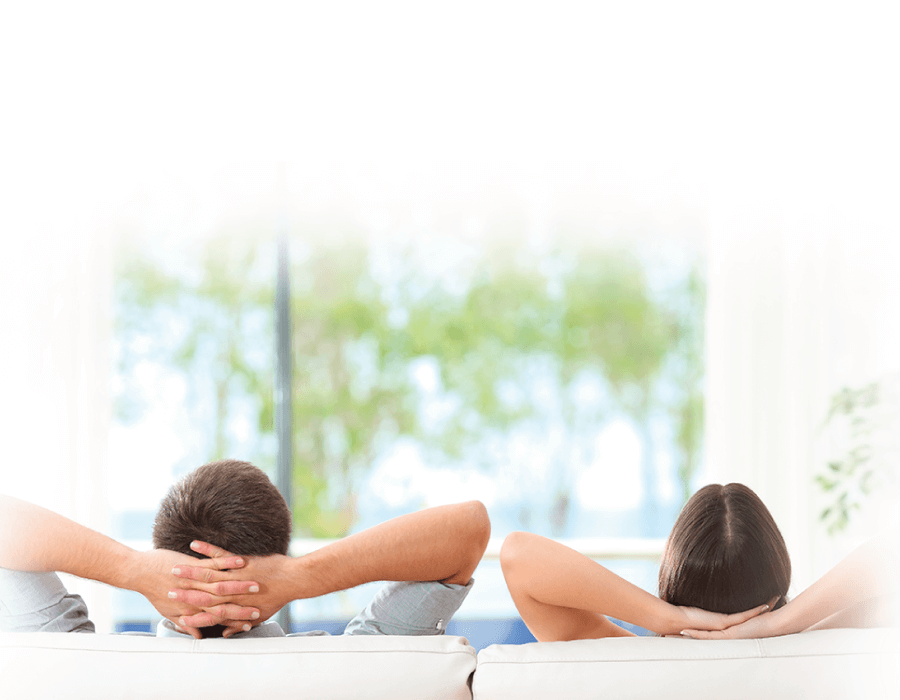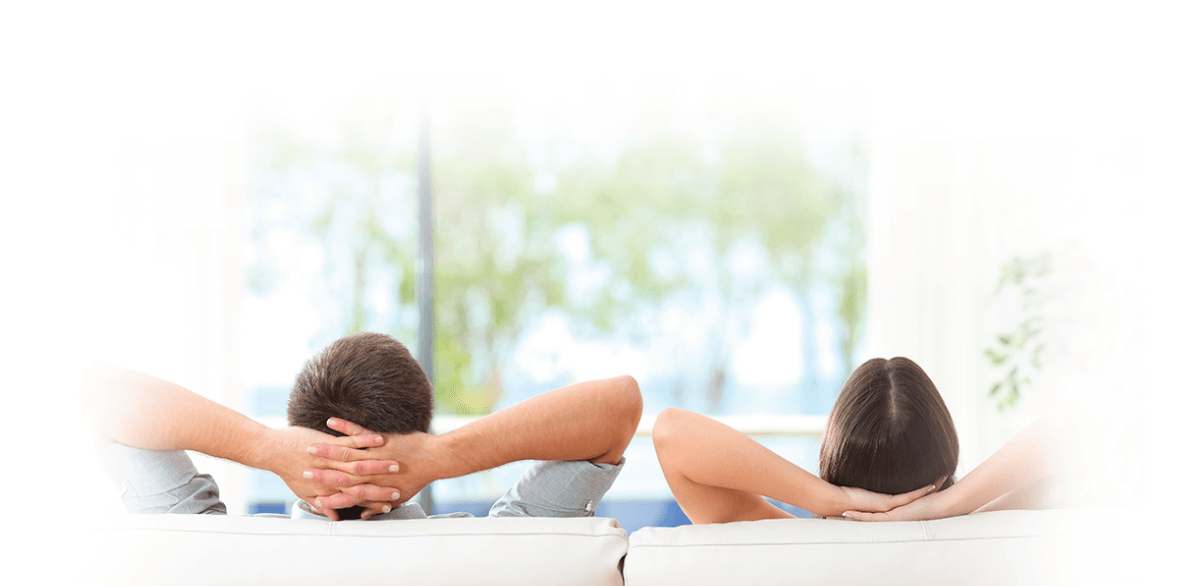 Breathe easier with Sharp Air Purifier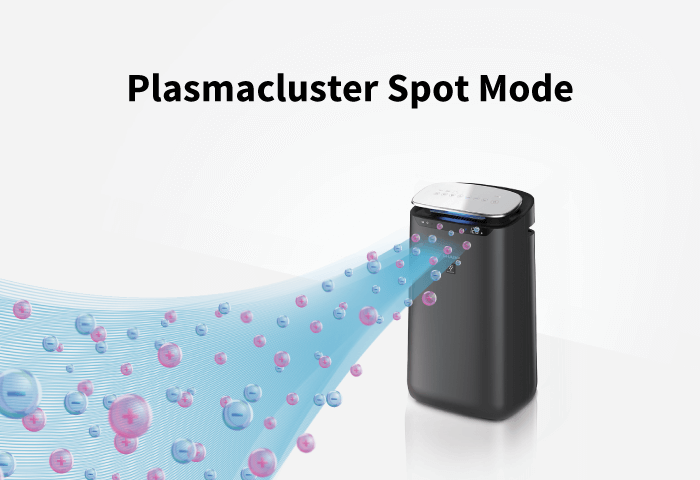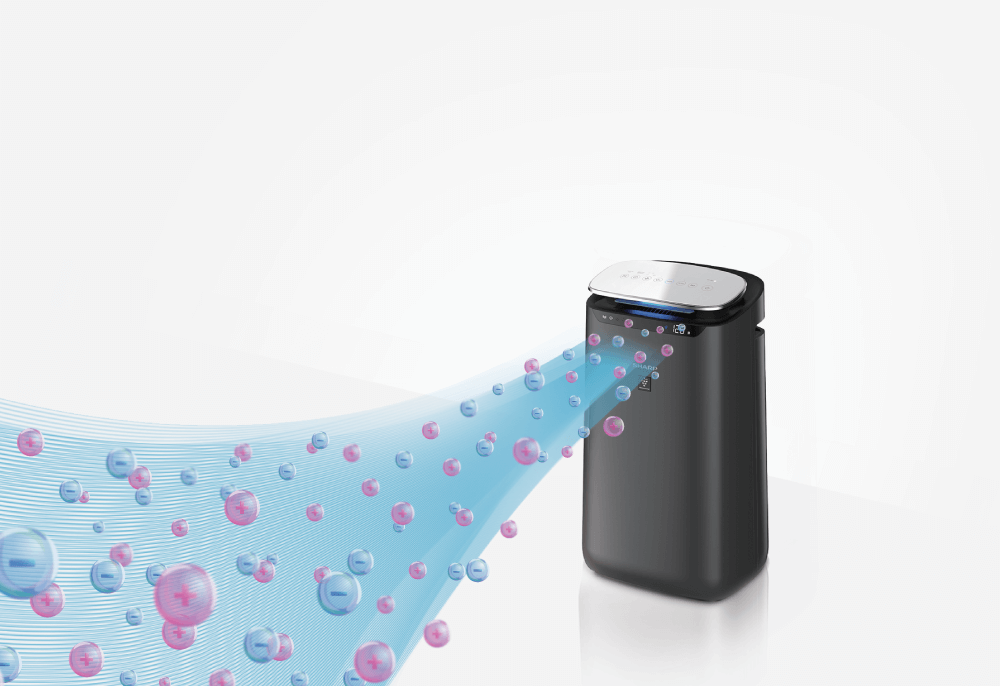 Plasmacluster Spot Mode
A high-density concentration of Plasmacluster ions are discharged forward. This is effective in removing odors, bacteria, and viruses clinging in remote areas of the room.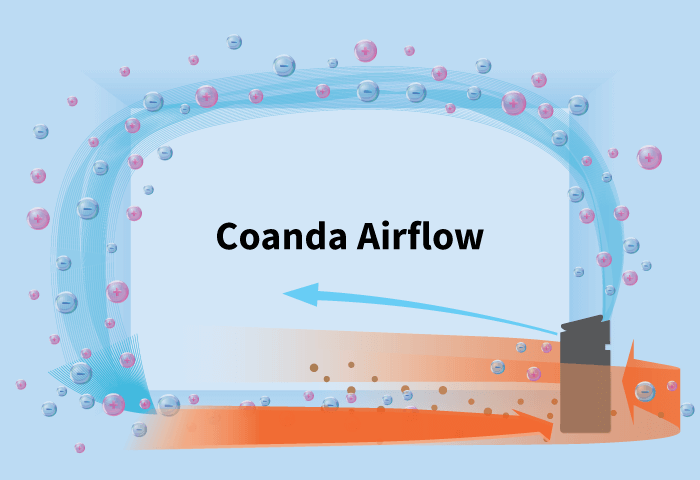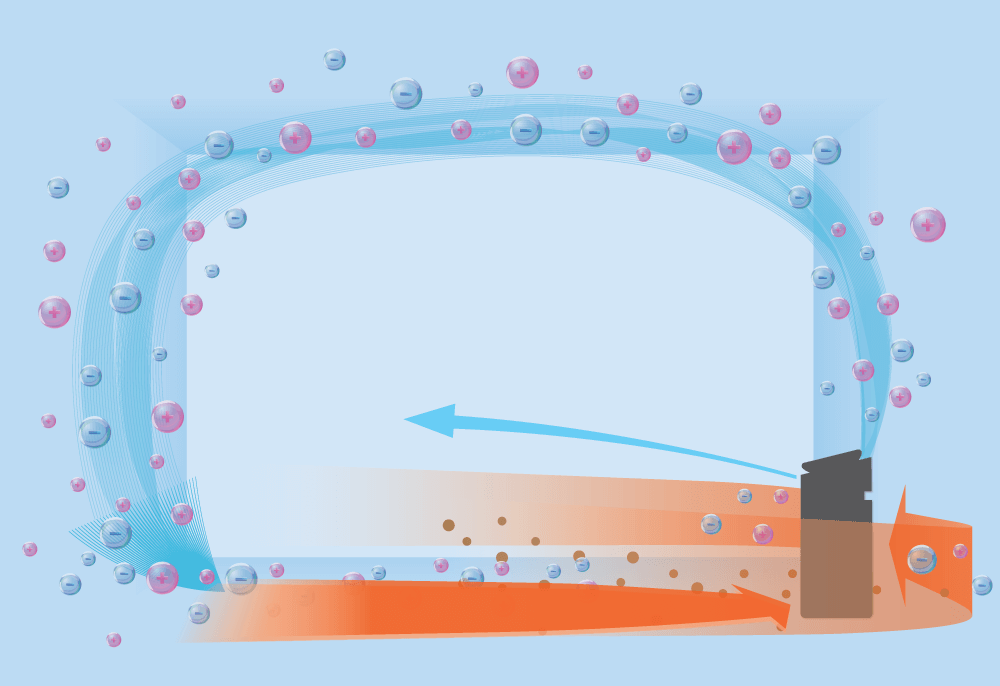 Coanda Airflow
Faster airflow at a 20º angle collects dust at lower levels in the room for more effective cleaning.
3 Steps Filtration
High-performance filters capture airborne dust particles.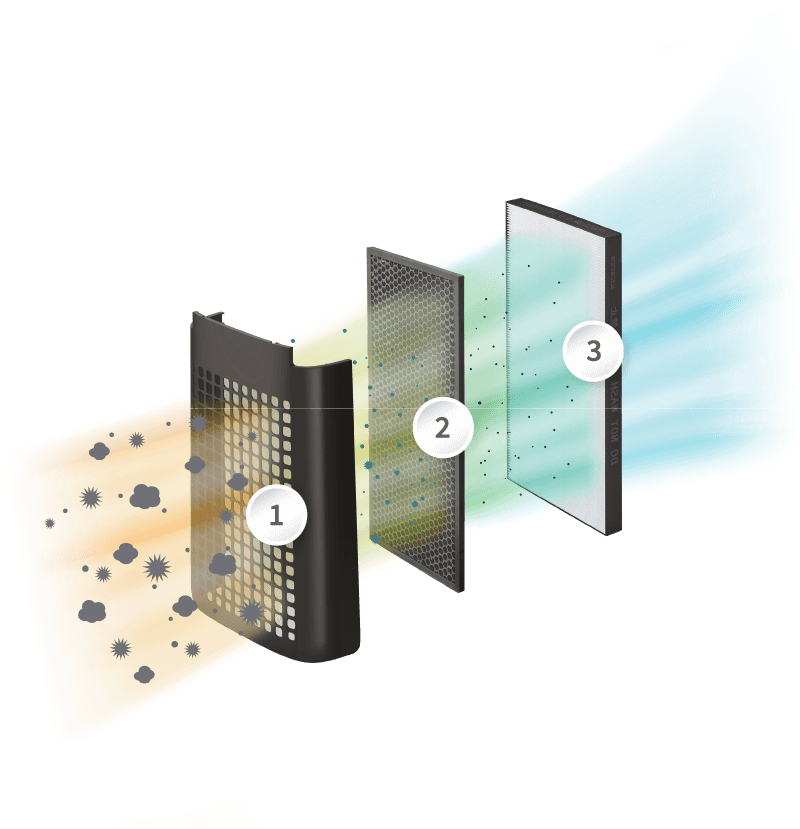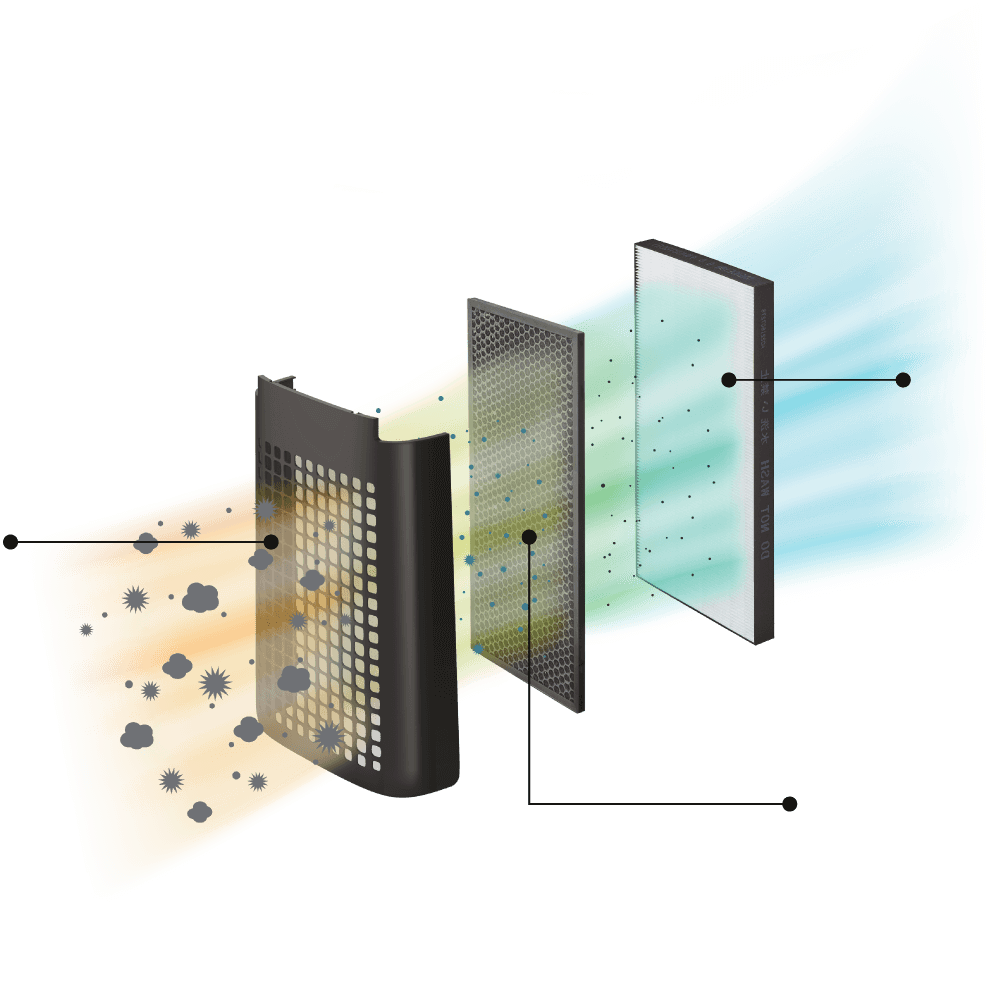 1. New Pre-Filter
Captures larger than approx. 240 micron dust particles, washable.
2. Deodorizing filter
Absorbs cigarette odor, pet odor and many other common household odors.
3. Electrostatic HEPA filter
Traps 99.97% of microscopic particles (as small as 0.3 micron) in the air.