Your new lifestyle starts with AQUOS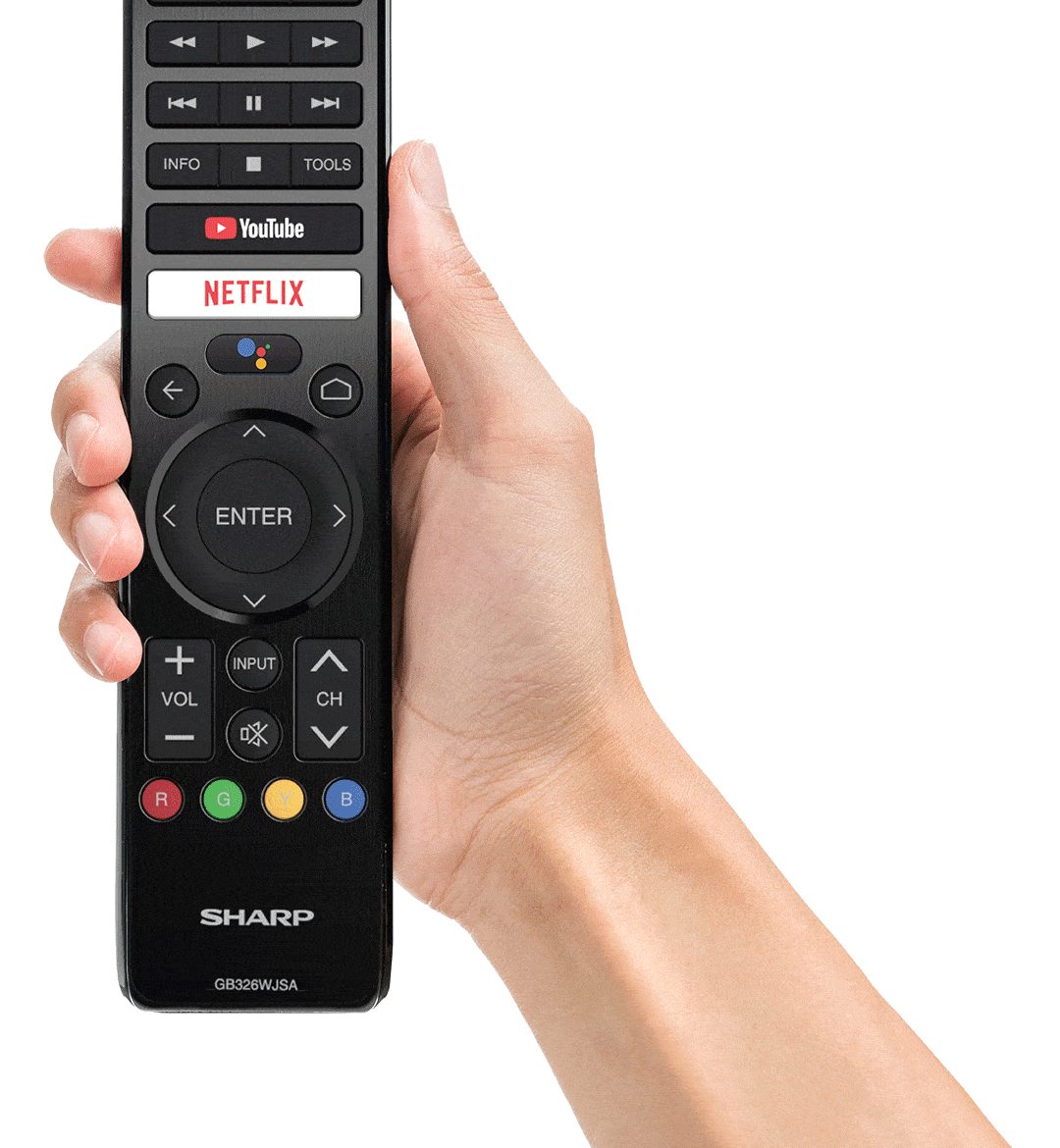 A little help on your big screen
Android TV™ with the Google Assistant provides a smarter viewing experience. You can quickly access entertainment, get answers on screen, control smart devices around your home, and more using your voice. Press the Assistant button on your remote to get started.
Find Answers
Get answers related to what you're watching and more. Ask about your favorite shows, characters and actors or get the latest scores for your favorite team.
Manage Task
With your permission, get help with things like your calendar, your flight information, or your commute to work and more.
Play Lost in Space on Netflix.
Enjoy Music and Entertainment
Play your favorite shows, songs and movies and discover new ones. You can also turn up the volume, pause and turn off TV – just with your voice.
Play daughter's room camera.
Control Smart Home Devices
Use your voice to control your compatible smart home devices. Adjust the temperature, lighting, and more.