Sharp 33rd Anniversary Celebration
Sharp Celebrates 33 years in Singapore at Suntec Convention Centre exclusively for our partners and staff, we celebrated together with honoured guests Mr. Yoshihiro Hashimoto, Head of President's Office, CEO, Asean Business, Sharp Corporation, Japan and Ms. Akiko Sugita, Director of Japan Creative Centre, Embassy of Japan, Singapore and Managing Director of Sharp Singapore Electronics Corporation, Mr. Seiji Hayakawa.
128 guests from major retail chains such as Best Denki, Gain City, Mustafa, Mega Discount, Audio House and Courts attended the event, as well as our business partners from the Business Solution Division. We kick-start the event with an opening speech by Mr Seiji Hayakawa detailing the long history of Sharp and the vision for the future by focusing on 8K Ecosystem and AIoT Technology.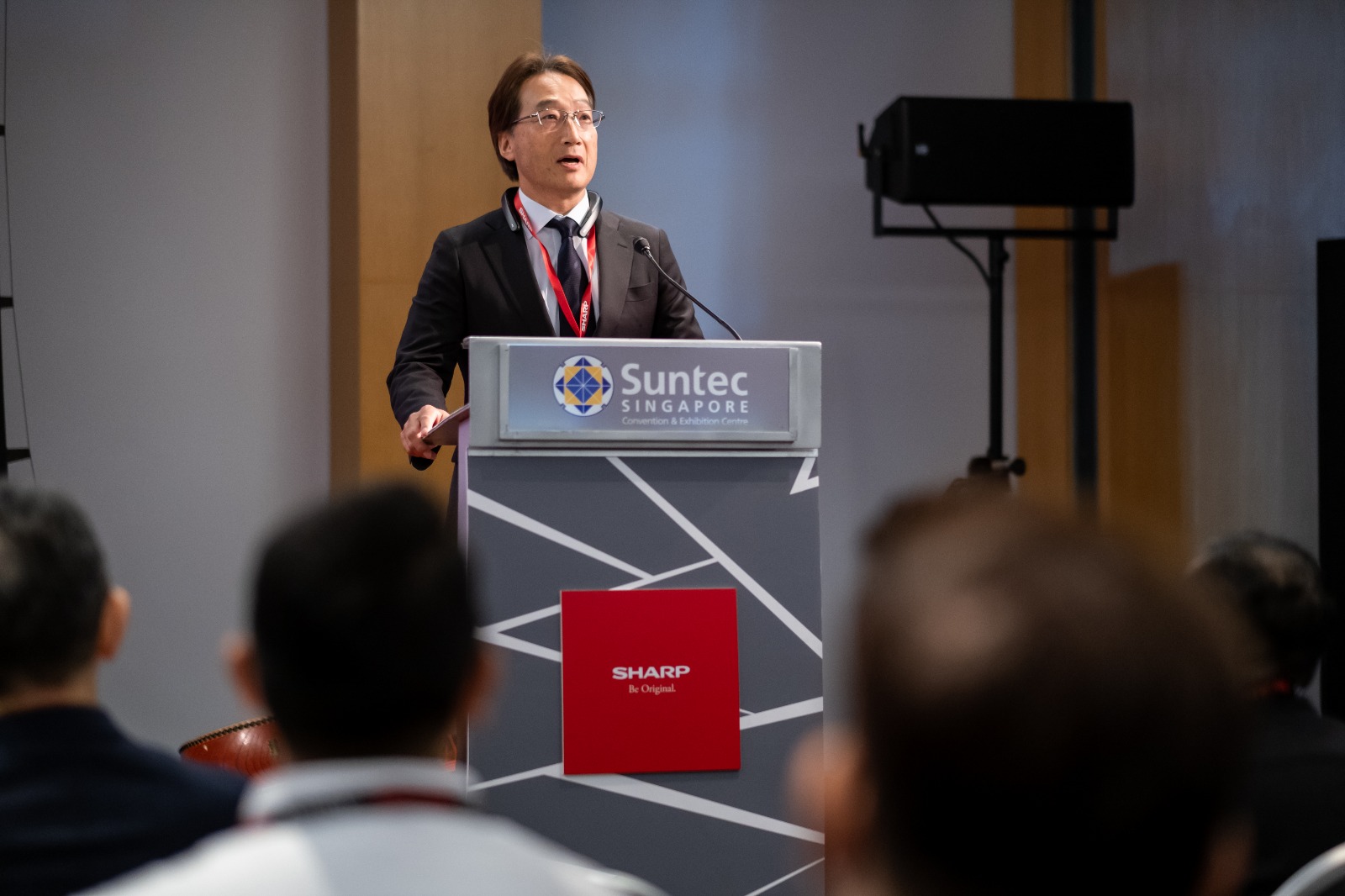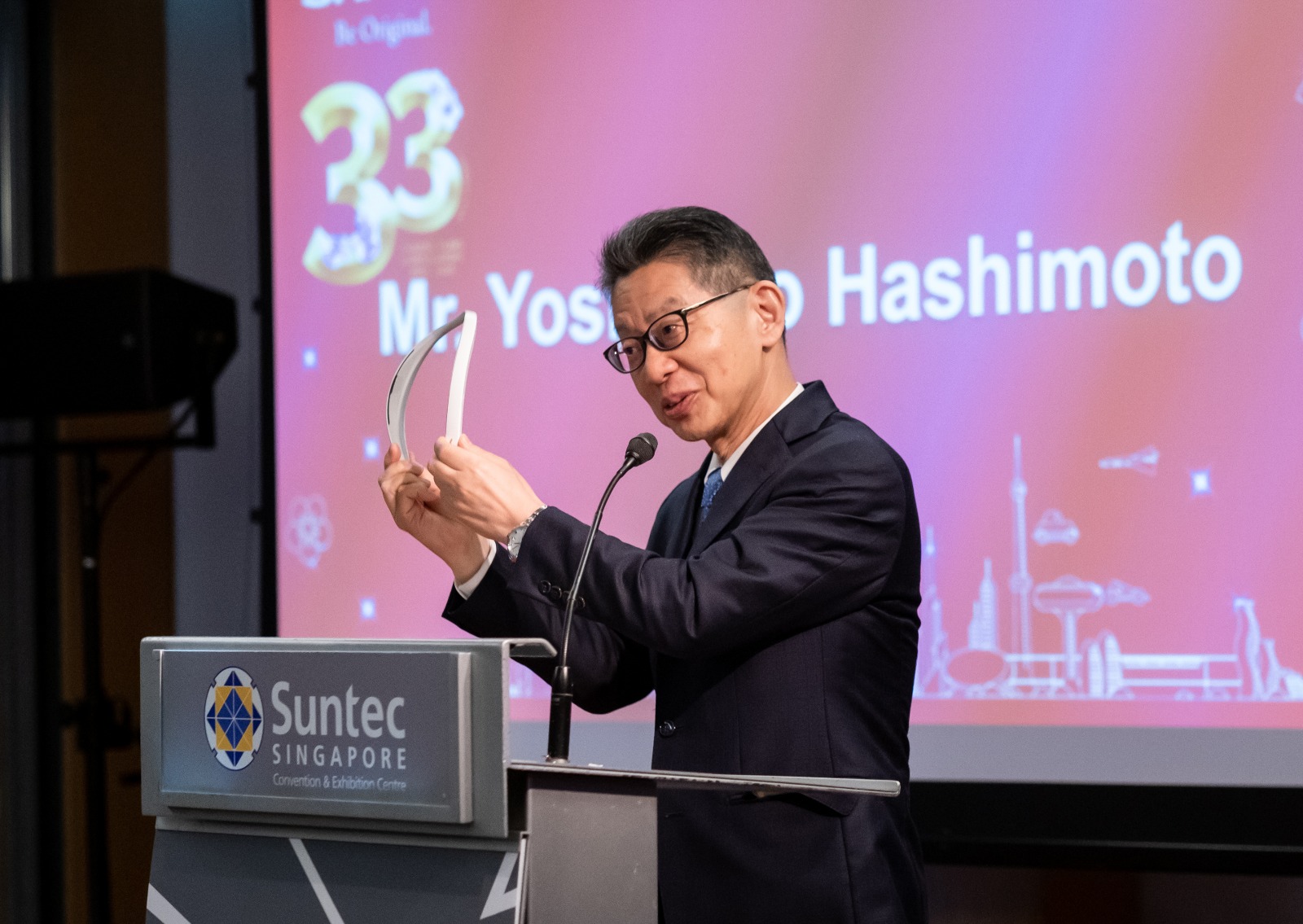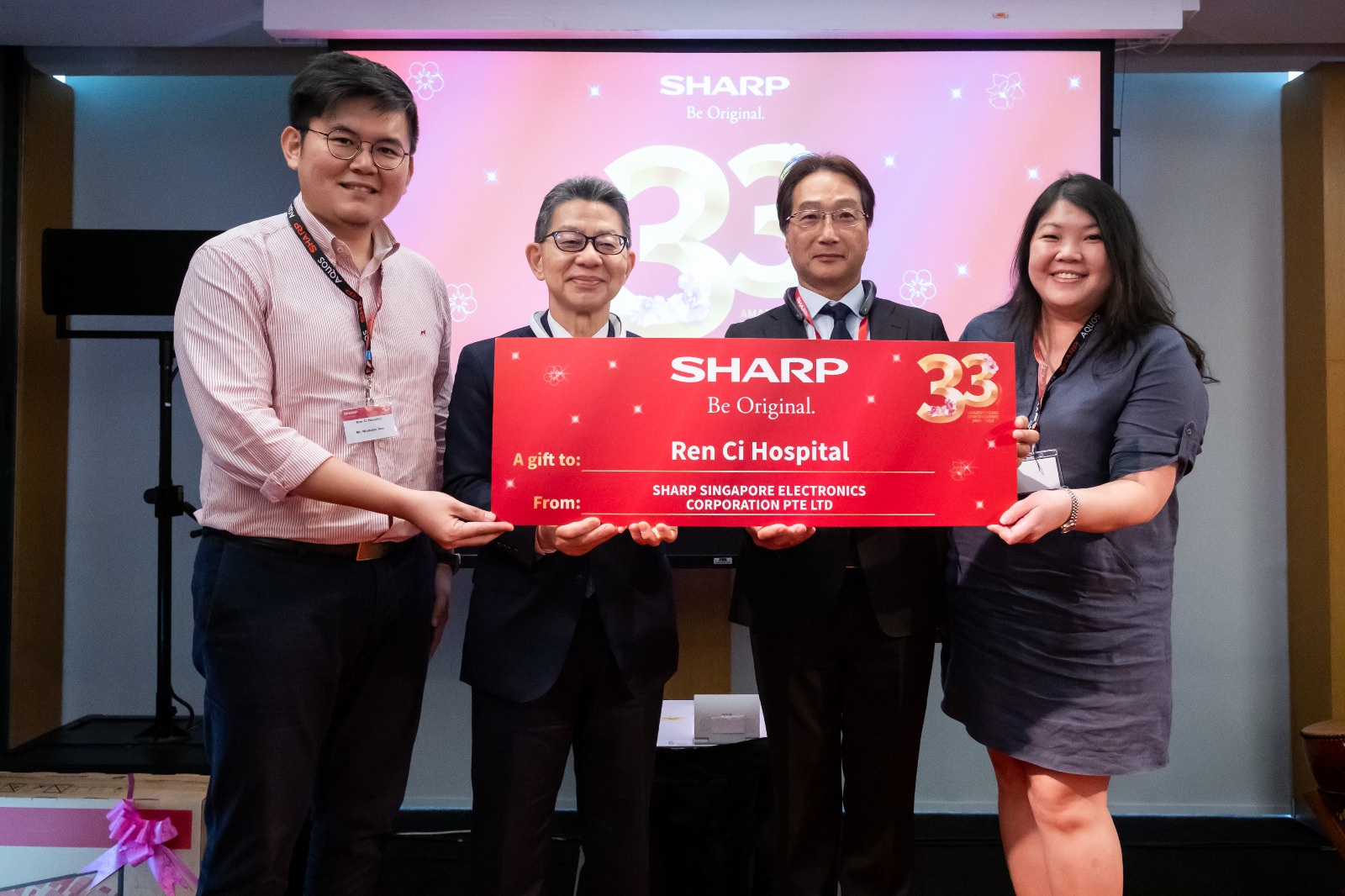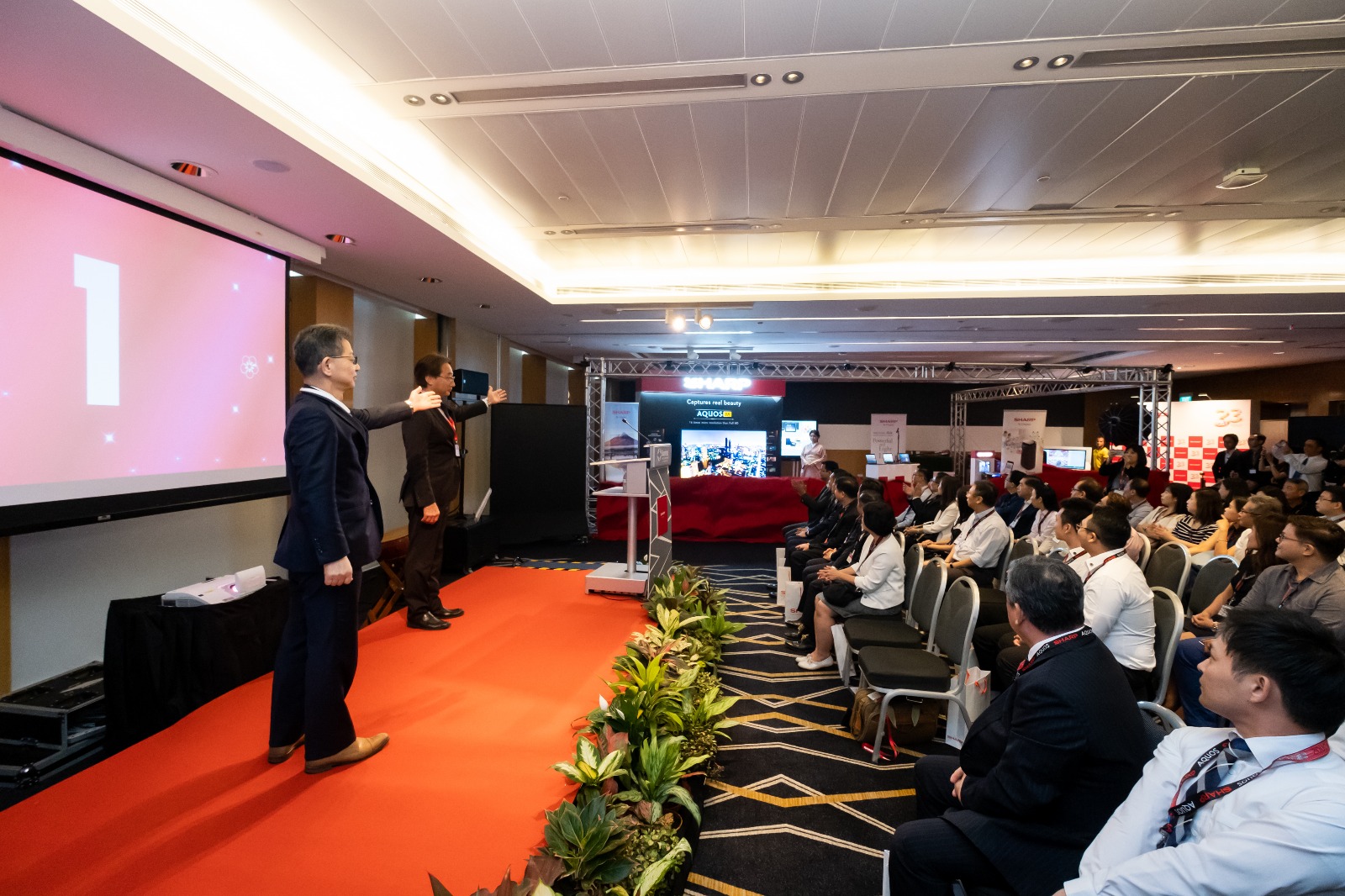 We took this opportunity to emphasize our Chinese New Year Promotional Campaign with the theme of "Bountiful Gifts and Prizes for All". Each guest received a welcome bag containing a 33rd Anniversary limited edition tumbler with Bluetooth Speaker, Sharp Singapore Chinese New Year red envelopes and new product brochures. There was also a 45'' TV lucky draw gift won by a lucky winner on that day. We concluded the event with a group photo in front of the Big Picture, which is a giant LCD Wall. Suntec normally charges approximately US$1200 per 5-second spot of advertising. SSC managed to negotiate advertisement on Big Picture free of charge. All major product categories were featured namely AQUOS 8K TV & Sound Bar, 5-Door Refrigerator, No-Hole Washing Machine, AIoT Air Purifier and Air Conditioner, Healsio Water Oven, Ractive Air Cordless Vacuum Cleaner, Interactive White Board, Multi-Functional Printer, last and not least Dynabook Notebook Computer. The advertisement was shown throughout the day before the event and on the actual day itself. Increasing Sharp brand exposure and left a lasting impression on the guests.