Bunraku with Sharp 23rd Oct
Since March, the various departments at Sharp Singapore Electronics Corporation have been persistently planning for this momentous association with the Embassy of Japan, Singapore. Set to show 23rd October 2019 at the Drama Centre Theatre, National Library Singapore, this event is particularly significant in expanding the reach of Japanese culture in Singapore, as it will also be the first performance of Bunraku in Singapore.
Products on show at the arena are, the 8K Camcorder with Aquos 8K 80" TV, 8 Air purifier models of different special functions like humidification, mosquito catcher and AIoT smart app, 2 60"Aquos 4K TVs, 2 Dynabooks, Hair Dryer, 2 Interactive Whiteboards, Sound Partner and Multi-Function Copier. With a focus on Networking, the display of the products featured the models with our Sales department staff on standby to give interested parties information on any one of the products together with the demonstration of use. Spacing out of products around the area gives a gallery look to the overall. The Dynabooks were also used for registration of guests to demonstrate usage and expose the products to guests.
The 8K Camcorder is also used for filming exclusive content for our 8K screens in Singapore and will be shared with the Sharp subsidiaries as well in Dec 2019 once it has been edited in Japan. The shooting of this footage will take place at Singapore Botanic Gardens, Haji Lane, Orchard Rd, Merlion Park and Gardens by The Bay and National Library Bunraku events.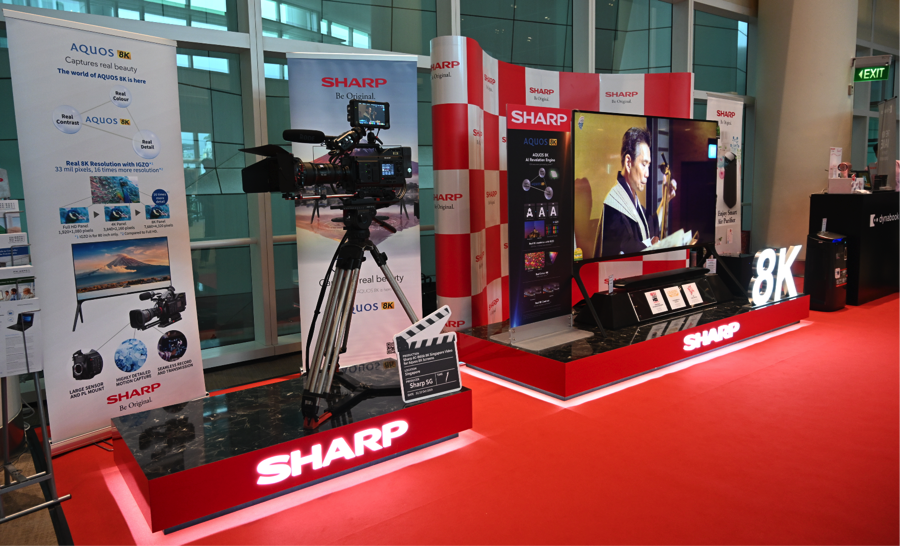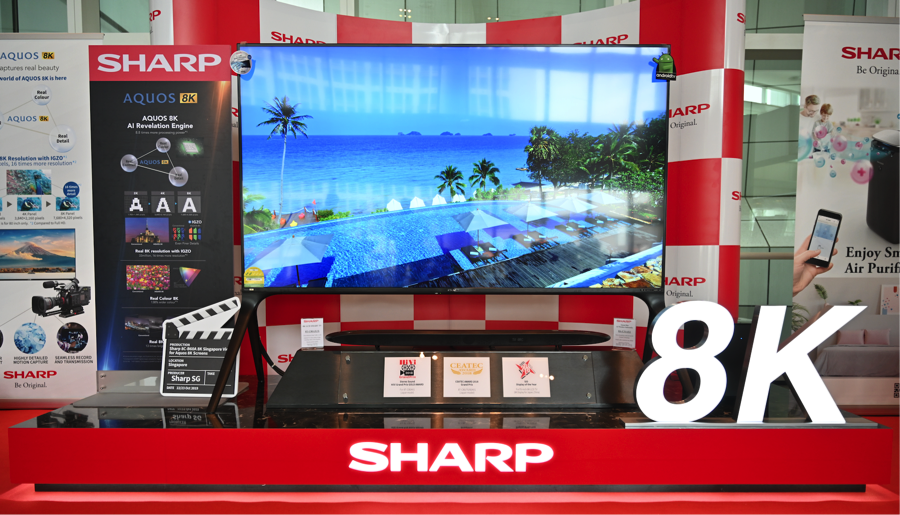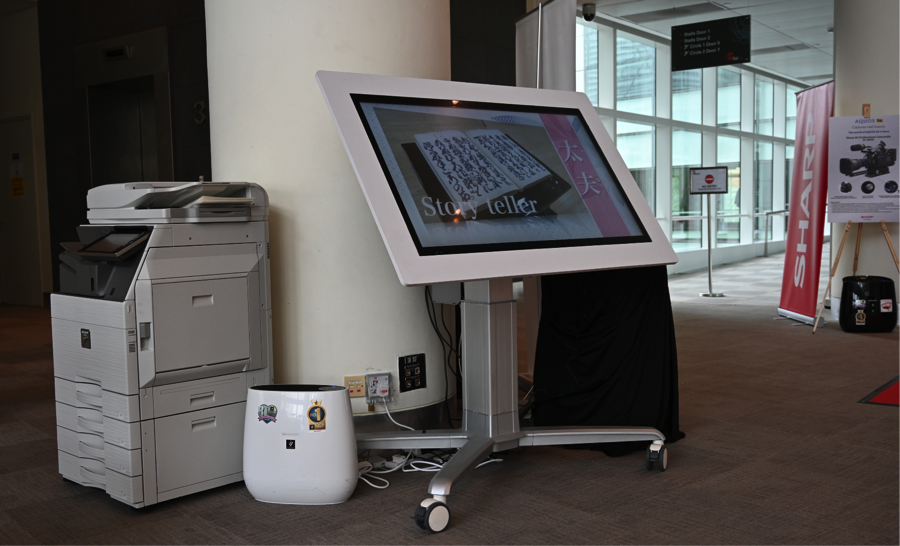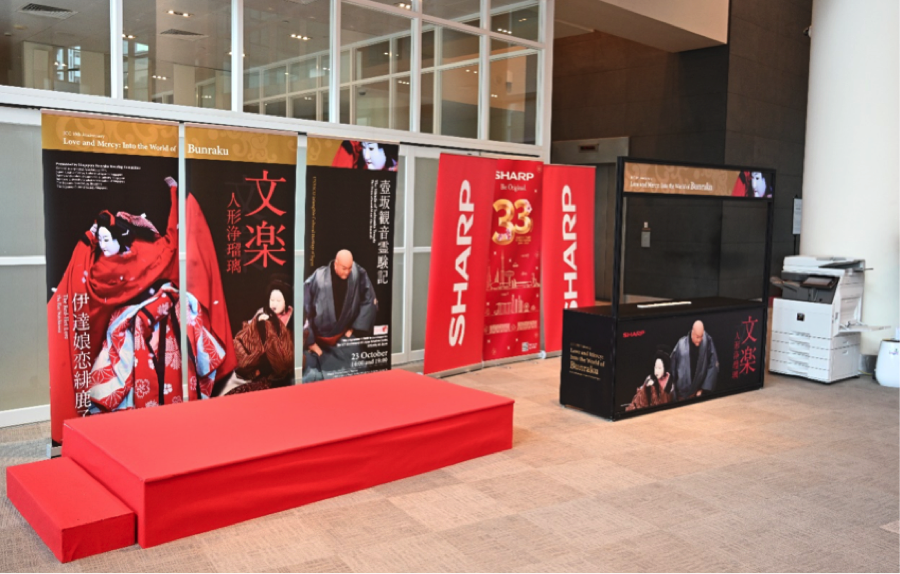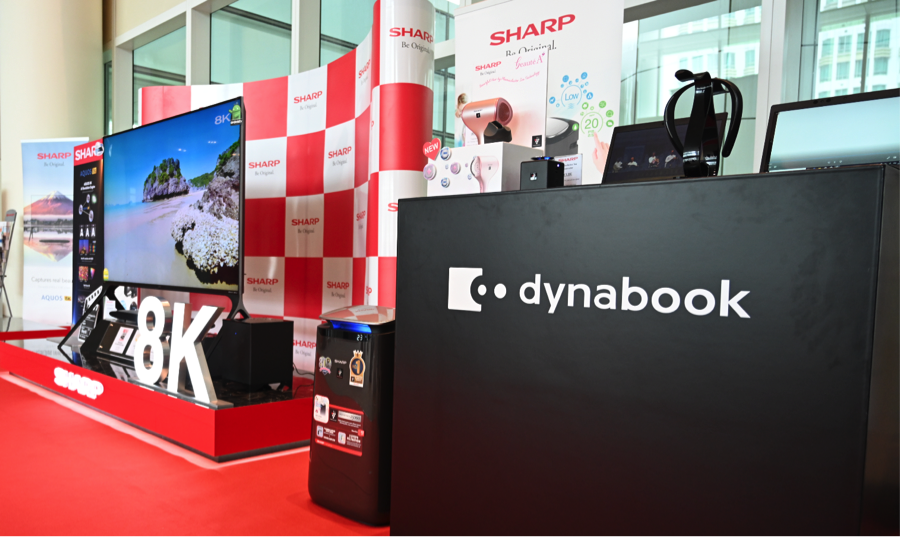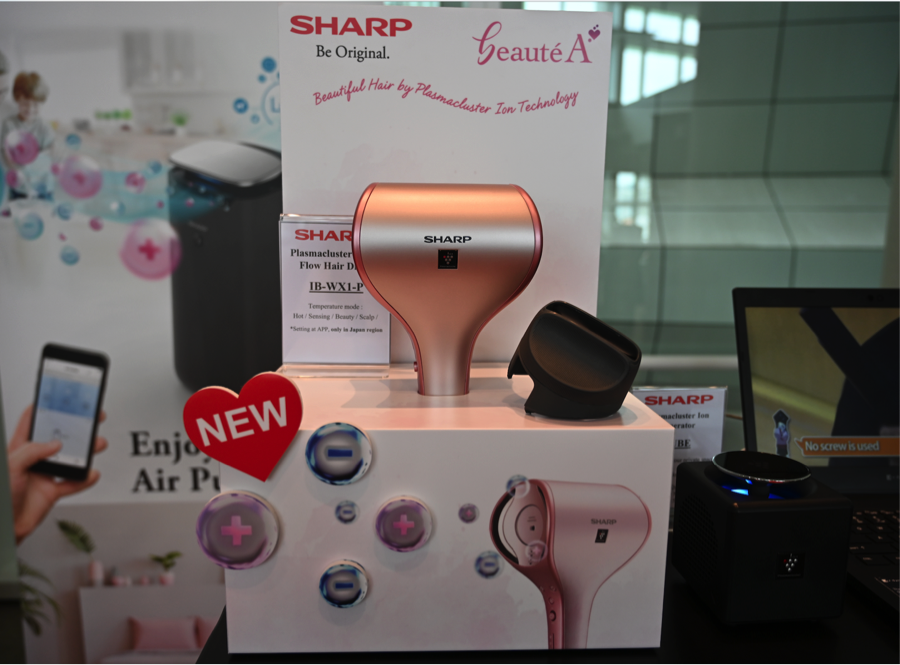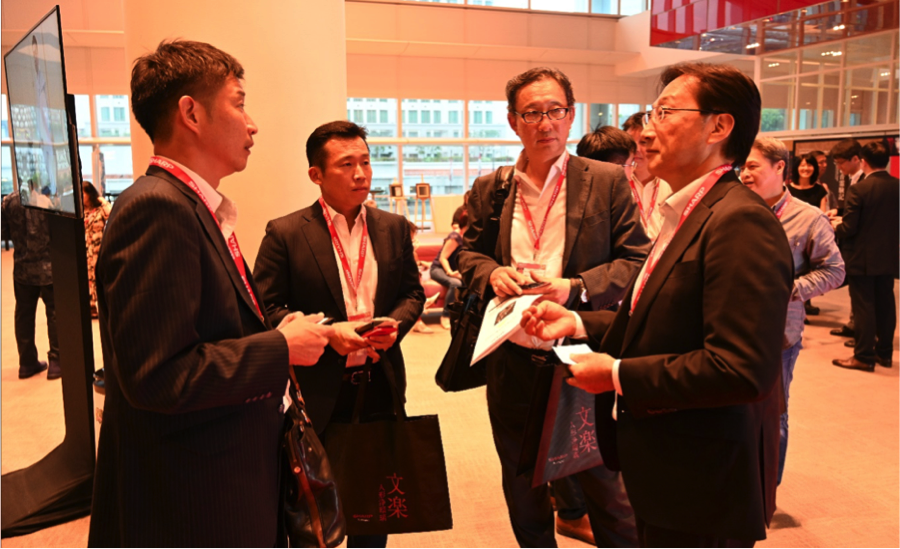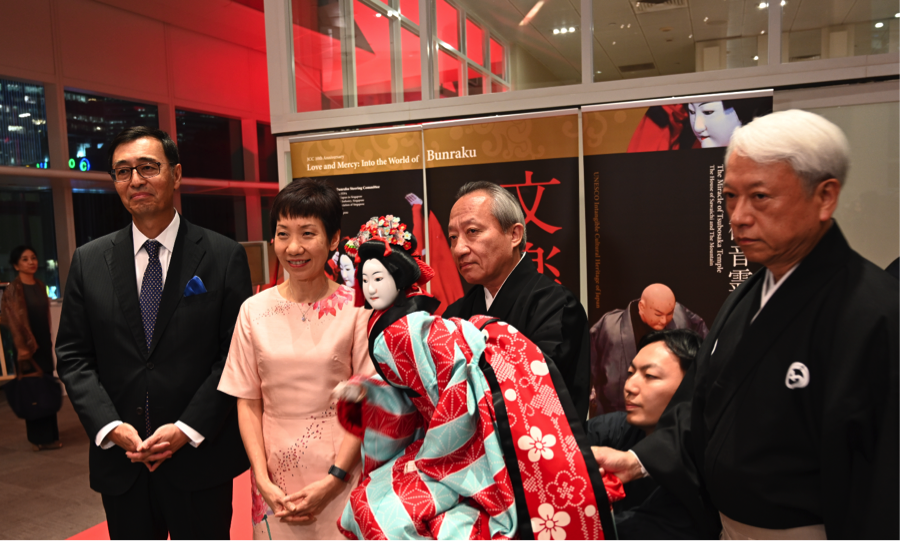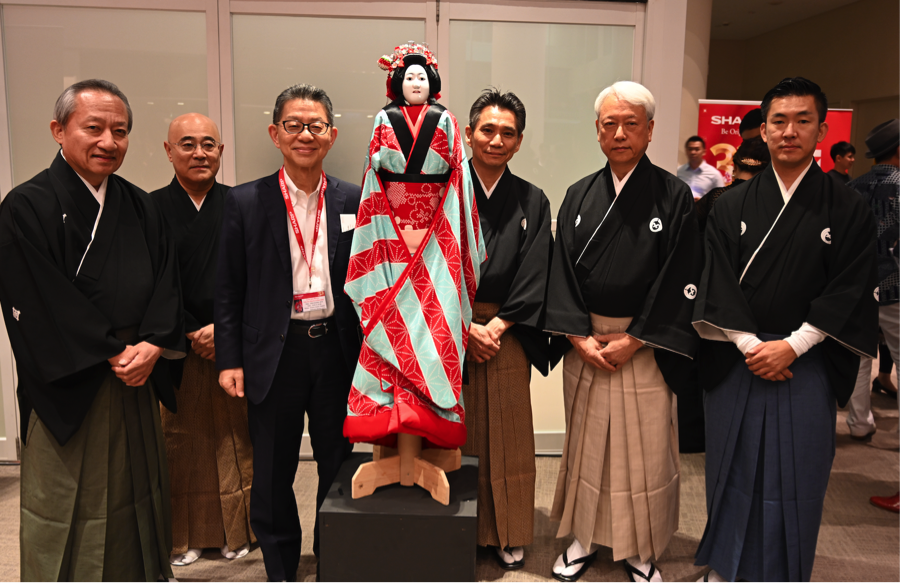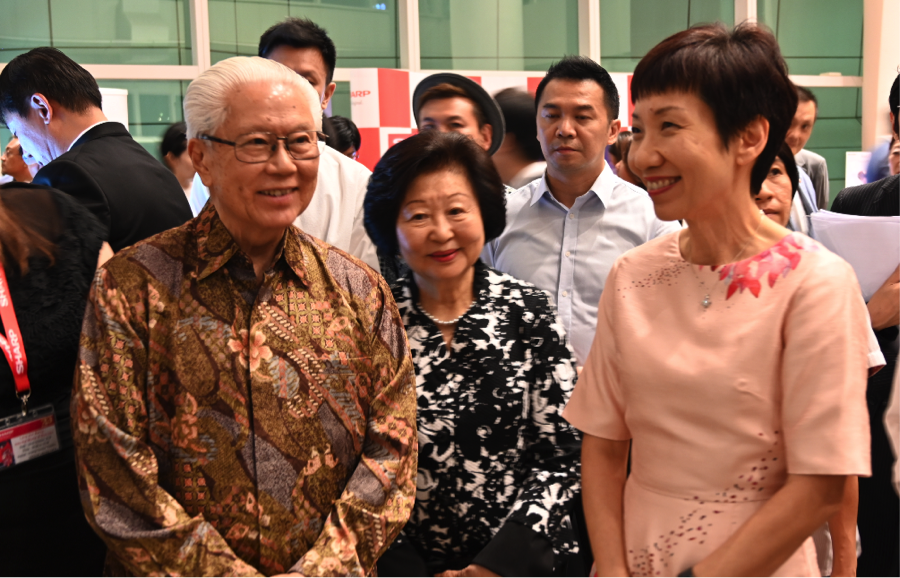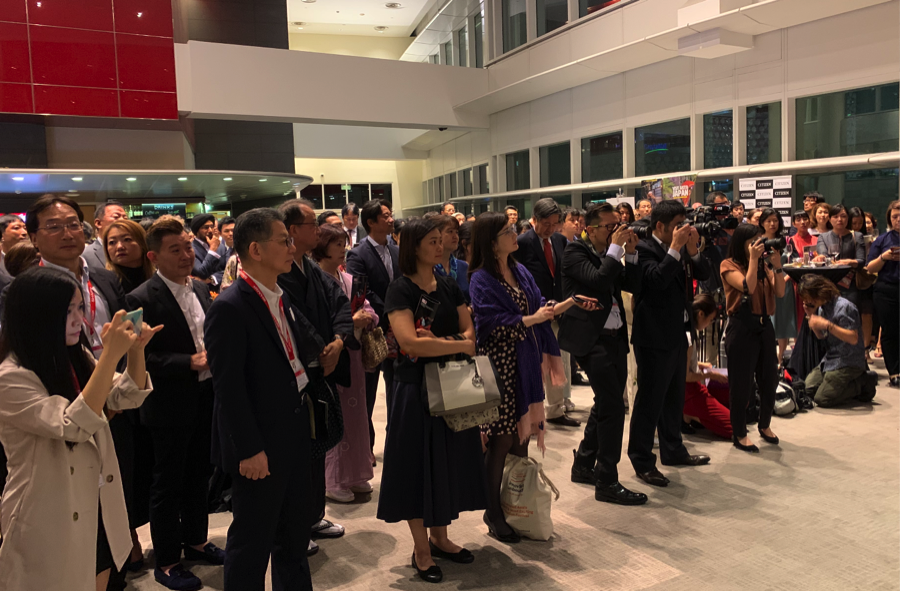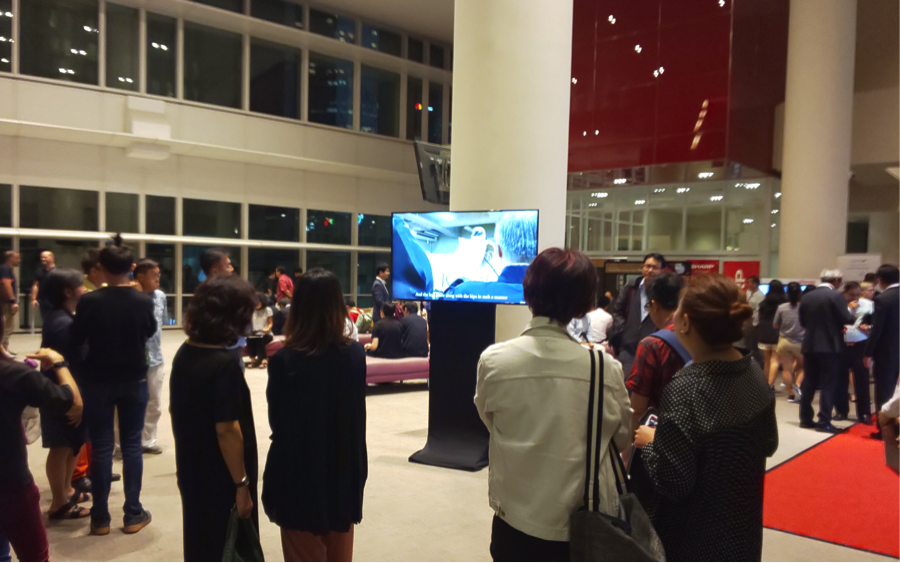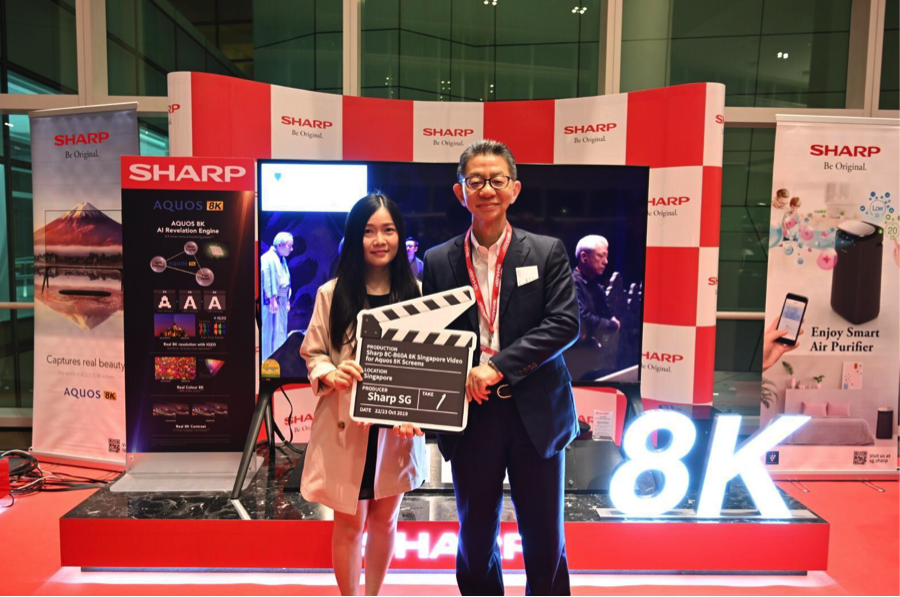 It was a resounding success with our special guests enjoying themselves meeting with Mr. Yoshihiro Hashimoto and Mr. Seiji Hayakawa to learn about the brand's vision for the coming year ahead. Our special guests were also presented with goodie bags containing a handmade gift from Japan and product catalogues.
We worked hard to promote our efforts and the event economically by keeping promotions digital with smart targeting on Facebook, Instagram and Google Ads. We optimized our ad formats to give viewers something enticing so that they would be excited about our brand products and about the event. During the time of promoting our event, we also strategically launched and marketed our products to the local market with strong branding messages and content.